A day in the life: senior Cameron Tillery
Grady is filled with many students, all varying in age and stage of life. The Southerner followed around senior Cameron Tillery throughout a normal day in his life. This is Part One of two comparative look as the Southerner follows one senior and one freshman.
GRADY KNIGHT Grady is filled with many students, each student following a different path throughout the day, senior Cameron Tillery is no different- between his eight classes, including AP Latin and AP Psychology, he still finds time for his love of music. This is represented through classes he finds room for, AP Music Theory and Advanced Jazz Band.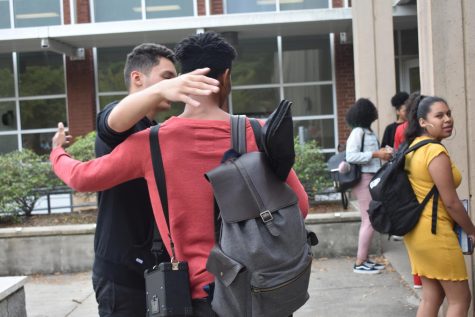 Instrumental Friendships Cameron Tillery is walking to Jazz Band. Band has played an instrumental part in his high school experience, as he spends his time practicing for marching band and playing various instruments in his free time. "My friends begged me for a straight year for me to join band, and Mr. Cook had super smash bros, so I joined," said Tillery. Pictures above: Tillery hugs junior Ben Ortega in an act of friendliness.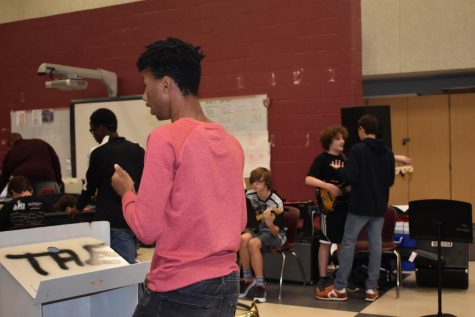 Banded Together "Band is great," said senior Cameron Tillery. "The people are nice, they are fun to listen to. Also, we get to dance." For Tillery, band has played a greater role than just having fun, it's inspired what he wants to do with his future. "I'd like to be a professional musician," said Tillery. "Getting to perform with them on the field and on the stands gave me an appreciation for music."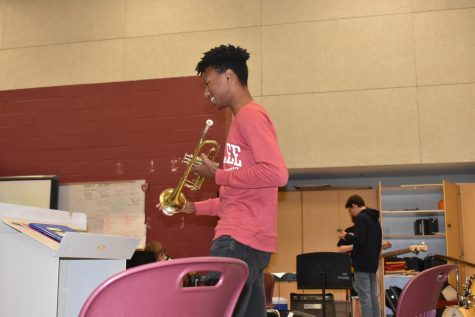 A little bit of everything Cameron Tillery's main instrument that he performs on is the trumpet, but he also plays the guitar, piano, and the ocarina. "The ocarina is a traditional South American instrument that is pretty much a hollow, spherical object with holes in it," said Tillery. The ocarina is a wind instrument, and is often compared to a flute.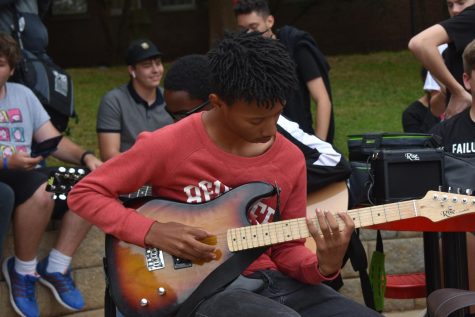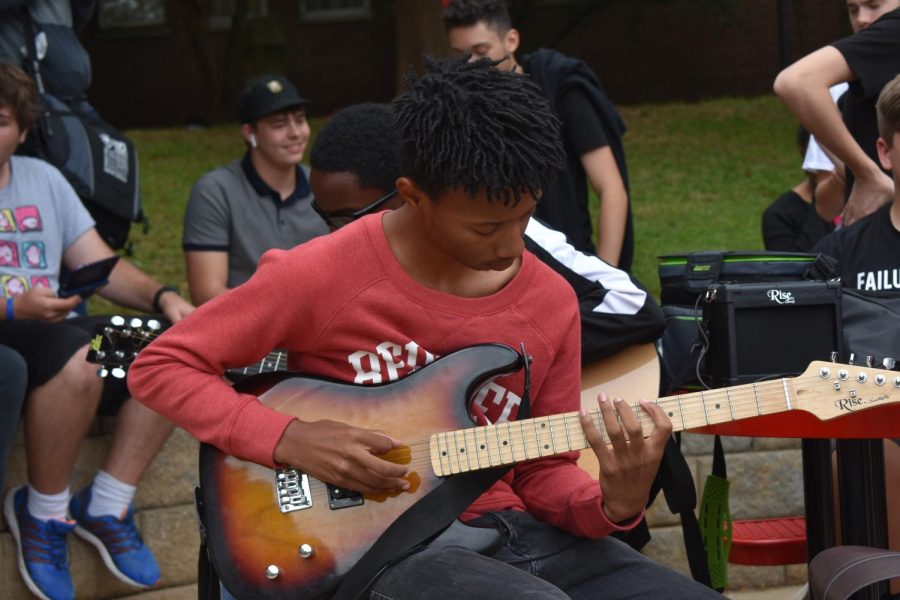 Driven to perform The passion Cameron Tillery has for music isn't just noticed by himself, his peers see it, too. Senior Isaac Taylor has noticed this first hand."I think the biggest memory I have of Cameron was when we went on a road trip up to Massachusetts and visited Berklee," said Taylor. "I remember seeing his inquisitive face as the guitar director talked about technique and theory. I remember seeing a certain fire in Cameron's eye light up that I rarely saw other things ignite. It was inspiring to say the least." Pictured above: Tillery plays his guitar during lunch.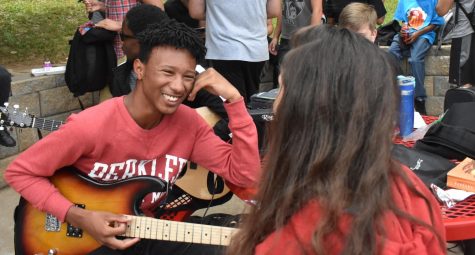 Through thick and thin: Senior Cameron Tillery credits the joys of his experience in high school to his friends. "Without my friends Grady would most definitely be harder. They've always given advice and support when I needed it," said Tillery.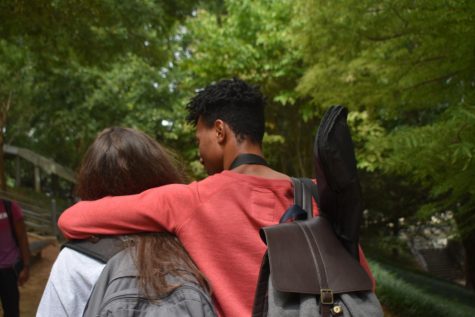 Pursuit of happiness "I think it's really inspiring that he is pursuing the thing that he wants to do," said Tillery's girlfriend sophomore Lauren Silcock. "And it's not just something that's going to be an easy job, or make easy money. It is actually something that he really wants to do with his life and that he really enjoys. I think it's really good that he's pursuing that." Pictured above: Tillery walks with Silcock after lunch to class.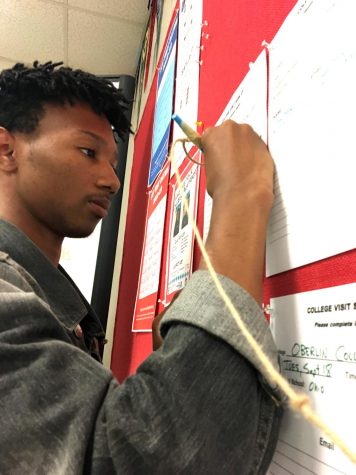 College Ready: Senior Cameron Tillery signs up for a college visit at the College and Career Center. After graduating later in the school year, he plans on working in the music industry. He aspires to be a professional musician.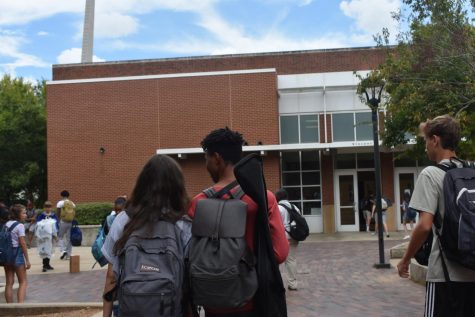 Moving on Reflecting over the last four years, Cameron TIllery offered this piece of wisdom to freshmen: "If I had to give any advice, it would try to get an understanding of what you like and want to do, and stick with that. Experiment, then stick with that." For Tillery, music was something he experimented with, and came to love it. Pictured above: Tillery's school day ends walking with Silcock out of the courtyard.
Leave a Comment
About the Writer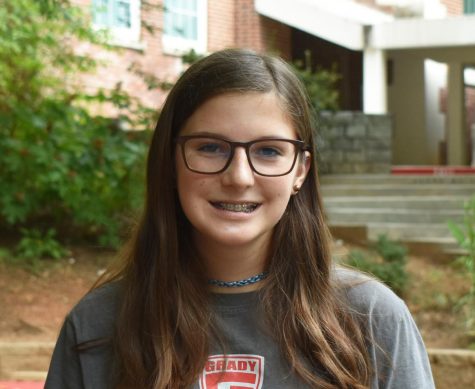 Lanier Pickren, Comment Managing Editor
Lanier is a senior and this is her third year on staff with the Southerner. In addition to writing for the Southerner, Lanier is editor of Latin club,...