Work-based learning gives students experience
Work-based learning, a program giving senior students who have completed a pathway the opportunity to leave school before 4th period to work a job or internship, is providing students with the chance to gain real-world work experience.
Every district in Georgia offers work-based learning as a part of Career, Technical, and Agriculture Education (CTAE). Pathways such as healthcare, fashion marketing, and business consist of three courses, followed by an end of pathway exam. Students then have the option to participate in work-based learning.
Students "are able to go and work to use the skills that they learned in those courses," said Dr. Dwionne Freeman, coordinator of Atlanta Public School's work-based learning programs.
Dr. Freeman works with work-based learning coordinators at each high school, such as business teacher Dr. James Dunton.
A common misconception surrounding the program is that work-based learning is for students who want to immediately enter the workforce after high school. In reality, 96 percent of students who do work-based learning go to college.
Recently, an internship opportunity was brought to healthcare teacher Leola McNeill for her healthcare classes. Students learn how to be a Sterile Processing Technician, a job that is in demand due to a recent law requiring only certified technicians be able to sterilize medical instruments.
"It's quite a big deal," McNeill said.
The internship is during the week from 5 p.m. to 7 p.m. Although it is not technically through the work-based learning program, it follows the same principle of gaining real-world experience after completing a pathway. Students who complete the internship course with an A grade can earn $15 to $20 an hour right out of high school, and over $30 an hour if they become Sterile Processing Technician certified.
Students work with Dr. Dunton to find an internship that is right for them, but in the meantime, they are able to earn money through a traditional job.
"Earlier in the year, if you were to interview half the kids in the program, they're going to say they work at all these random places that have nothing to do with any of the pathways," Dr. Freeman said. "But closer to December, we've got people at Google, law firms, print centers. for the graphic students, and engineering and architecture firms. They just kind of develop over time."
Not everyone who completes a pathway goes into work-based learning. For some students, leaving school early isn't feasible.
"It's weird because you would think there would be so many students in work-based learning because there are so many kids coming out of these pathways, but the way it's designed, you have to leave early," Dr. Freeman said. "It's really not convenient for athletes who are in season. It's hard to leave for an hour and a half and then come back for practice."
Since Dr. Dunton only coordinates work-based learning part time, the program has less involvement. North Atlanta High School, on the other hand, has someone working full time, allowing for hundreds of students to participate.
However, senior Jordan Washington, who does work-based learning through JROTC, says he would recommend the program to others and enjoys leaving school early to participate.
"It's really helpful to be able to work and make money during the school year," said Washington, who is currently working at Chick-fil-A.
According to Dr. Freeman, the goal of work-based learning is to give students the opportunity to continue learning after their pathway is complete.
"I really wouldn't say there is a bad candidate," Dr. Freeman said. "You just need to have a desire to learn."
Leave a Comment
About the Contributor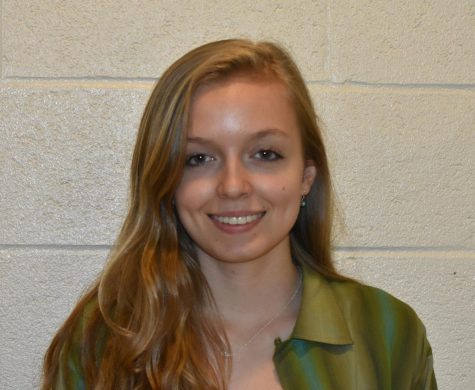 Margot McLaughlin, Lifestyle and Arts & Entertainment Associate Managing Editor
Margot McLaughlin is a senior at Grady High School and is the associate managing editor for Lifestyle and Arts & Entertainment. Outside of The Southerner,...