Alumni Profile: Jack Bannon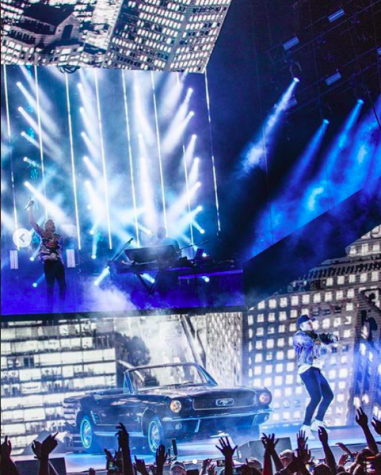 Alumnus Jack Bannon lives more than 3,000 miles out west, in a city that shares little with Atlanta besides its warm climate.
Bannon moved from Atlanta after graduating in 2017 to Los Angeles, Calif. He currently makes video content for some of this generation's most popular music artists, including Lil Uzi Vert, G-Eazy and Cameron Dallas.
Bannon's path after high school was untraditional. Instead of enrolling in college, he flew to the Pacific Northwest to work for Driveline Baseball, a data-driven baseball player development program. Bannon played baseball all four years at Grady and considered playing in college before accepting an internship at Driveline.
"I helped run marketing and advertising," Bannon said. "I was making videos that were baseball-related in Seattle."
But a near-fatal car accident inspired him to do something different. He was travelling in the backseat of a car down a highway at about 60 miles per hour, when a woman ran a red light and crashed into him.
"We spun out off the side of the street, and all the airbags went off, and I got knocked out and had to get dragged out of the car," Bannon said. "And I came to on the street, with glass and oil and I was like, 'I literally could have just died, and I never did what I wanted to.'"
Bannon's interest in video production began as a student in business teacher Dr. James Dunton's class. The class explores marketing and advertising, of which video production is an element. Bannon created his first "real" video during his senior year with footage from a trip to Cuba.
"Jack was just really creative in general, and he knew how to use Photoshop and Adobe and all those," Dr. Dunton said.
Since the accident in late July, Bannon has channeled all his attention into making music-related videos. He started by emailing artists and asking if he could film their performances, then posted his content to Instagram and Reddit, where it gathered attention.
"I did a bunch of free stuff just to get my name out there, to get my stuff out there, to build my portfolio," Bannon said.
Money entered the equation once he started working for better-known artists. He made content for Alina Baraz, who released the EP's "Urban Flora" and "The Color of You." He helped edit rapper YG's music video for "Handgun," which features A$AP Rocky. He made videos for Cameron Dallas and Playboi Carti. He also briefly photographed YG for the roll out of his album "Stay Dangerous."
Bannon worked on stage visuals for both Drake and G-Eazy's tours, creating the videos that play on massive screens on stage during the artists' performances. He spent time in August on tour with Lil Uzi Vert, where he also designed stage visuals. He will return to Atlanta on Nov. 7 on tour with Super Duper Kyle.
As for the future, Bannon says he has "no clue" what he wants to do, except to continue making videos and stage content and to hopefully start making music videos.
"I just tried to not have a plan, at all," Bannon said. "I didn't really move to LA with a plan, and it worked out."
View Comments (1)
About the Contributor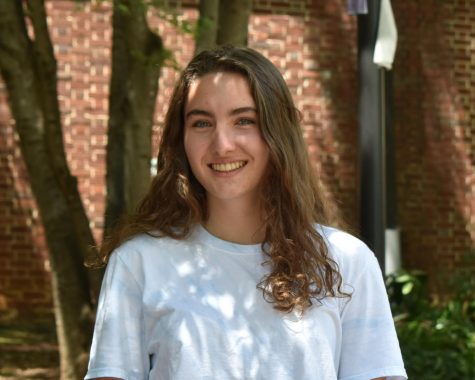 Katherine Esterl, Co-Editor in Chief
Katherine Esterl is a senior. She spends her time rehearsing plays, building houses and watching Frasier.



Contact

[email protected]