Musical students bonded through jazz
Music is used in many ways, from entertaining audiences to providing enjoyment for the musician, but music serves a purpose beyond just pleasant sound: it holds the ability to captivate emotion and express the human experience.
In one example of the blend of melody and spirit comes the dynamic bond between two Grady musicians: Isaac Turner and Jay Hammond. The two have been playing the saxophone since their days at Mary Lin Elementary School, and they were quick to discover their love of jazz.  
When two musicians have been playing together for a long time, "you want that person to get better and that person wants you to get better too," Hammond said.
Hammond added, "So you're not in a competition but you're always trying to make each other get better and you want the best for each other. [Turner] has become like a brother for me over the years."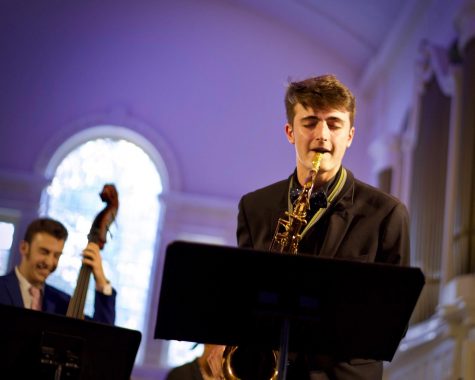 Turner and Hammond started saxophone together in 4th grade. They've stuck together through middle and high school, participating in music groups in and out of school. They have played in a jazz combo at Georgia State University's music program, the Rialto, since middle school; a jazz combo has fewer members than a big band.
"The Rialto is good for the kids because it gives them a chance to play with all-star kids in the city," music teacher and band director Brian Cook said. "It helps push them ahead because you've got everyone at your same level or above your level, and if you're hungry for it, you'll play a lot harder."
This year Turner became the lead saxophone player in the Rialto Youth Jazz Orchestra (RYJO) program.
"My job is to lead the saxophone part, and in combos, there are different harmonies; so you are kind of like leading that point," Turner said. "As a jazz musician, your goal is to get as good as you can [and] know as much as you can about your horn and jazz itself."
Turner and Hammond participated in the jazz major at Georgia's Governor's Honors Program (GHP) last summer. The acceptance process for GHP's jazz program is rigorous and competitive, with only six people selected statewide.
"They were like sponges," said Marcus Lewis, trombonist and GHP jazz instructor. "They would just soak up all the information and really work hard and were always asking questions and always thirsty for knowledge. As an educator, it was a real treat working with them because they were so talented."
Jazz is characterized by smoothly flowing improvisation. When jazz musicians and combos perform, they usually make the music up as they go along.
"I have been really working on [improvising] for many years, so it comes naturally over time," Turner said. "You understand chord changes and different kinds of scales, and you learn to apply them in different ways depending on the style and the way the chords move. I am actually not too good at reading sheet music; I prefer improvisation."
There are many different styles of jazz, including bossa nova, smooth jazz, bebop, big band and contemporary. This large variety gives jazz players options. Hammond says Turner's playing is smoother than his own.  
"When I play, I feel like I attack more," Hammond said. "He has more smoothness and elegance." 'Attack' is a term meaning that a note is strongly articulated.
The relationship between Turner and Hammond has served them well in their musicianship throughout the years. Their teachers think this will continue to be beneficial.
"Something special about those two is they're able to compete with each other and also push each other to get better without there being a negative vibe about it, and that's really hard to do," Lewis said. "It is almost like they're brothers. It's like a loving way of competing."
Leave a Comment
About the Contributors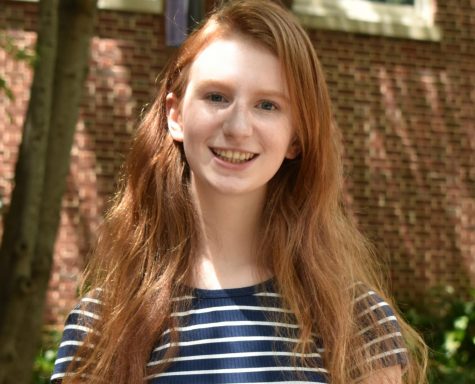 Catherine Opsahl, Lifestyle and Arts & Entertainment Managing Editor
Catherine Opsahl is a junior and is excited to be an editor for A&E and Lifestyle this year. She loves to read and drink tea in her spare time and...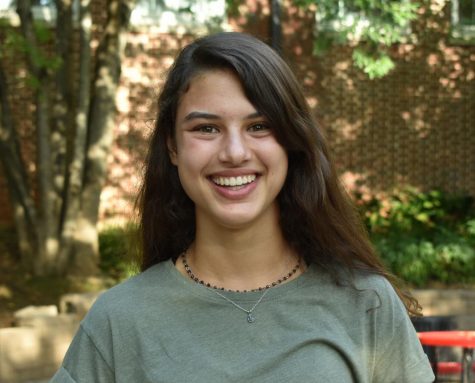 Kaitlin Palaian, Sports Managing Editor
Kaitlin Palaian is a senior and ready to co-lead the sports section to excellence this year. She is excited to be on staff again this year and share what...