Grady weighs in on who has the right to know
The New York Times published a controversial and anonymous op-ed on Sept. 5. Mixed reactions surfaced after hearing it was written by a senior official in the Trump administration. Equally as controversial as the article's topic was the fact that its source was kept hidden. Why do news organizations use anonymous sources? Is it effective?
The op-ed asserts that senior officials within the administration are working to disrupt President Trump's agenda but still want the administration to succeed.
"I don't read the New York Times or anything, but I heard about the story," said an anonymous sophomore. "They use anonymous sources for this exact reason to prevent situations like this right now, to protect the source."
In this case, there was no reason to keep the source hidden. It was said by sophomore Shawn Gillepsy. No secret. When a person holds a high position in the White House and whose boss is the president of the United States, the repercussions are far more substantial.
The real question is whether people understand the reasons behind anonymity in media. Several Grady teachers gave their two cents on the topic.
"Do I think the general public understands? I just don't think they've ever stopped to think about it," said 10th grade literature teacher Mary Villalpando. "I don't think most people stop and think about it. That's the issue, people aren't questioning everything they're reading." Villalpando, herself, reads and checks different sources because she doesn't trust just one. She thinks not everyone does that.
Mario Herrera, AP Seminar teacher and debate coach, has a different theory that people are comfortable with confirmation bias.
"I think that we're in a place now where you have to see everything for it to be true, that's weird to me," said Herrera. "I don't know that a virus exists … or I know they exist because I have a cold, not because I own a microscope."
Concerning the need to use anonymous sources, the reaction varies from person to person, especially from the right and left wings of politics. Some argue that the New York Times Op-ed achieved nothing, was not effective and just resulted in President Donald Trump's suspicion of his officials. While others argue that keeping the source anonymous was the only way this voice could be heard and this point could be brought up.
On Sept. 5, President Trump tweeted, "Does the so-called 'Senior Administration Official' really exist, or is it just the Failing New York Times with another phony source?"
The Times has a procedure to ensure credibility when it comes to anonymous sources. The reporter must know the identity of the individual and one high-ranking editor must approve. Accuracy of information presented by anonymous sources is always questioned. An anonymous person's identity must remain hidden under any circumstances for legal and protection purposes. Most news organizations follow a moral code and will not release names of victims of certain crimes or of minors involved or accused of crimes.
"I don't know that the New York Times reviewed the source, but I know we have something to be concerned about," said Herrera. "Some fool's trying to take over the White House. We should be talking about it."
This is not the first time the Times has used anonymity. Kari Tupper publicly accused former Senator Brock Adams of Washington, of drugging and molesting her in 1988. The Times started getting calls from women reporting similar experiences and agreed to publish a story anonymously detailing their accounts. Adams denied the allegations.
As a part of the "Time's Up" movement, women were scared to come forth with allegations for fear of retribution until it was acceptable and more women joined in. It is irrefutable that it is difficult for victims of abuse to stand up.
An anonymous source either tells the truth or a lie. This cycle will continue. How can we hold stories accountable? Do we just trust? There is a balance between privacy protection and right for the public to know.
Leave a Comment
About the Contributors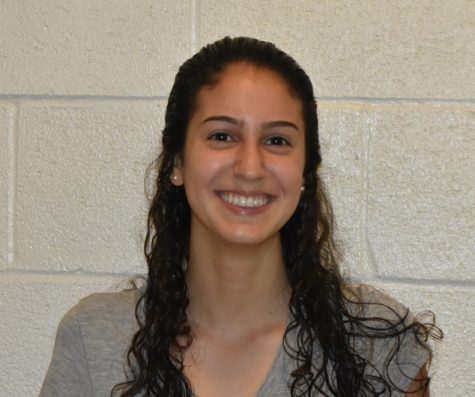 Selena Kleber, News Managing Editor
Selena Kleber is a senior this year. She has worked on the Southerner for three years and took a short hiatus from the paper her sophomore year. She thoroughly...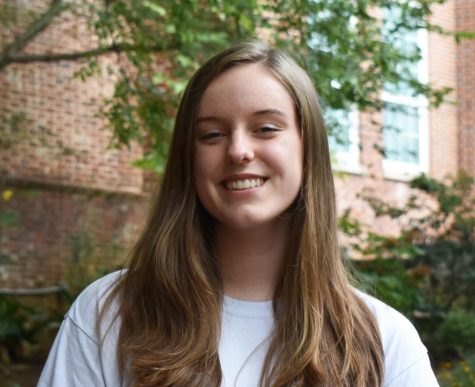 Tyler Jones, Co-Editor in Chief
Tyler Jones is a senior in her fourth year writing for the Southerner. When she is not writing features on anything Atlanta, you can usually find her in...