District sailing successfully in its partnership efforts
Atlanta Public Schools used to be entirely composed of traditional public schools. Since 2016, the district has diversified its pool of 84 schools to include two new categories: partner and charter schools as part of the school system's Turnaround Strategy.
APS has partnered with Purpose Built Schools Atlanta, a nonprofit organization, to form partner schools. Partner schools still remain under the control of APS and follow certain district policies but are given more flexibility than a traditional school. The most recent example is Carver High School. Partner schools are not the same as charter schools. An example of a charter school in APS is Charles R. Drew Charter School. This school is granted more autonomy and flexibility than traditional and partner schools and is fully independent of the Atlanta Board of Education.
The Turnaround Strategy is focused on 17 of the District's lowest performing schools. Purpose Built has a reputation of excellent work in improving student achievement rates and has already implemented literacy and math intervention labs for a third of their students. Purpose Built operates four schools within the Carver Cluster- Thomasville Heights Elementary, Slater Elementary, Price Middle and Carver High School. According to the Purpose Built website, all of the schools are in the bottom 5% of schools in the state in terms of academic performance.
"Purpose Built is a partner of APS and is working closely with us on a comprehensive strategy to improve four of the cluster's schools," Supt. Dr. Carstarphen said. "Gideons Elementary has Kindezi Schools as a partner and, beginning with the 2019-2020 school-year, Woodson Park will partner with KIPP Metro Atlanta."
For the District, it is a balancing act. District and school board members face the difficult question "how do you ensure schools improve at the same rate so as not leaving [schools] to the arbitrary decision of others?"
The introduction of charter schools and recent partner schools can cause parents and communities to initially resist this change. Several families protested this turnaround effort but now there is an increase in support.
Autonomy and flexibility has its positives and negatives. APS's Executive Director of Innovation, Gayle Burnett sees the advantages of schools having a degree of flexibility for school improvement. Even traditional schools have changed over the past three years, with GoTeams shifting more autonomy to local governing board composed of three parents, three instructional staff, two community members, one student, one swing seat, and one principal.
"I think every school and every community has its own different flavor and its own set of needs." Burnett said. "What I think we're moving towards is a better assessment of what community needs are and greater flexibility for schools to meet those needs."
Purpose Built works closely with APS as it has to follow certain criteria based on APS policy, such as discipline and transportation requirements, but it has autonomy regarding its curriculum and site-based decisions. For instance, at Thomasville Heights Elementary School in an impoverished Southeast Atlanta community near the Atlanta Federal Penitentiary, in order to improve the academic success of their third and fourth graders, administrators shifted their curriculum in the second semester according to Burnett. Thomasville Heights Elementary School, the first to become a partner school, was the lowest performing school in the State of Georgia on state-mandated assessment for three straight years.
At this point, APS has no additional plans to increase the number of partner schools.
"We're really just interested in creating excellent schools, and those are going to come in a variety of flavors," Burnett said. "We just want to make sure we're using all the tools at our disposal to make certain we're creating excellent schools for kids."
Leave a Comment
About the Contributor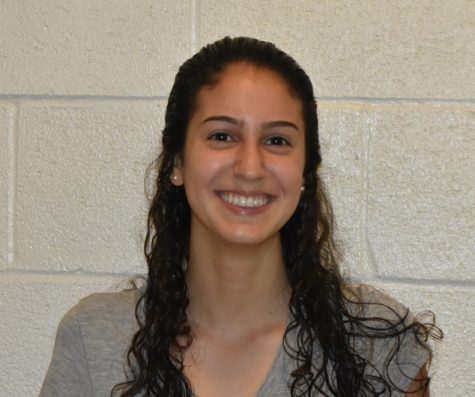 Selena Kleber, News Managing Editor
Selena Kleber is a senior this year. She has worked on the Southerner for three years and took a short hiatus from the paper her sophomore year. She thoroughly...