Teachers behind the scenes, athlete addition
A fine line has been drawn between teacher and student. It is the job of the teacher to teach and the job of the student to learn. This line is hardly crossed and the result is that little is known about the lives of teachers. However, a fairly large amount of teachers at Grady have a story and gone on to excel in a sport at the collegiate level unknown to many students.
Around eight million high school students participate in athletics in the United States according to ncaa.org, but only 480,000 compete as National Collegiate Athletic Association (NCAA) athletes.  
Athletic director John Lambert, health and yoga teacher Tamara Aldridge, math teacher Jermaine Ross and math teacher and head football coach Kevin Clark, were some of those 480,000 who competed at the collegiate level.
As the athletic recruitment process becomes more difficult and new rules are added, it is harder for athletes to reach the collegiate level.
"It [the recruitment process] is tough," said Lambert, a former Division ll Alabama A&M cross country and track athlete. "One, you have to email a lot of different coaches [and] your coaches are contacting other coaches for you, to come out and look at you, sending in your times, your test scores, all the different types of stuff you need. Now, we have to do the clearinghouse before you can even talk to a coach."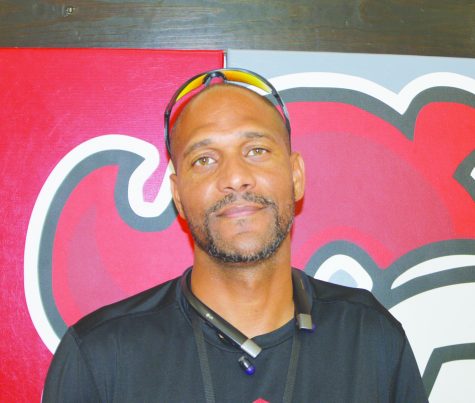 The NCAA Clearinghouse is now known as the NCAA Eligibility Center, according to nationalscholastic.org. While different standards may be issued for Division IIl versus Division II,  they are all based on the same four essentials needed to participate in college athletics: a high school graduation, a successful completion of all core classes, a minimum 2.0 GPA in core classes and a minimum qualifying score on the ACT or the SAT (scores are different for Dl and Dll).
Ross had an easier time with the recruitment process, going to a high school and junior college where many athletes were getting recruited. Ross played football at Holmes Community College in the National Junior College Athletic Association (NJCAA) before finishing his career at Dll Delta State University. Both schools are in his native Mississippi. 
"In junior college, everyone was getting recruited, pretty much everybody on the team had an opportunity to sign some place," Ross said. "The recruiting process wasn't hard; it was just choosing the school you wanted to go to, which made it difficult; but having the option to go to the school was not an issue."
Ross was also recruited by Delaware State and Ole Miss, but ultimately chose Delta State because his twin brother was enrolled there and the school had the math major Ross wanted.
"Everyone I knew who was going to a really big school was choosing a major like P.E. or kinesthetics because the [playing] schedule was so demanding," Ross said. "I did not want that. I just wanted to get my chance to play and still be able to major in something I could get a job with."
Playing a college sport can be challenging with constant transitions between classes, practices and competition.
"I had to switch majors," said Aldridge a former Dl volleyball player at Georgia State from Canada. "My original major was math and as most people know, once you get behind in math, it's tough. It is difficult to teach yourself that out of a textbook, and so I ended up switching my major to Health and P.E."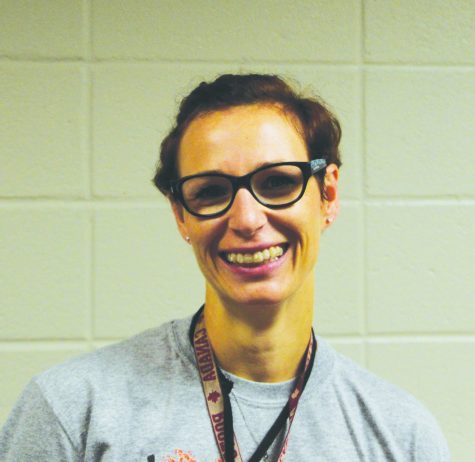 Division I football has two subdivisions: the Football Bowl Subdivision (FBS) or Division l-A (the bigger schools) and the Football Championship Subdivision (FCS), also known as Division l-AA.
"I can't tell you about the Division l regular, I had the smaller scale Division l-AA," said Clark a former Division l-AA football defensive back at South Carolina State University. "We did not have a lot of resources like the Ohio States or the Georgias, but we made the best use out of what we had."
Another difference between Division l-A and other divisions, according to Clark, is money.
"A lot more money is involved [in Division l-A]," Clark said. "Money … more athletes, more resources, and that is really the biggest difference between them, and being on a bigger stage."
Each teacher and former athlete emphasized the importance of time management in collegiate athletics and how the experience of playing a sport at the collegiate level has made them who they are today.
"It definitely made you very aware of creating schedules and sticking to them because you had to be very very diligent in keeping your grades up," Ross said. "I made some great friends, learned a lot about football, and it definitely told you a lot about being a good teammate and working for a common goal."  
Leave a Comment
About the Contributor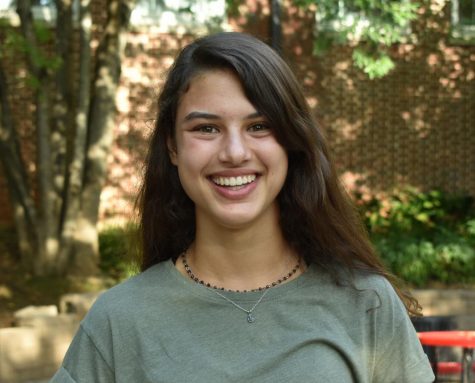 Kaitlin Palaian, Sports Managing Editor
Kaitlin Palaian is a senior and ready to co-lead the sports section to excellence this year. She is excited to be on staff again this year and share what...