Girls cross country adapts to new lineup
The girls cross country team is gearing up for the  season, set to adapt to changes in its lineup.
"The expectations are that we're going to have a whole new team," coach Jeff Cramer said. "I don't really have expectations that carry over from the previous year."
After top runner Walden Jones graduated, the team will need to find a new leader capable of guiding the girls to the state meet. The competition will not be easy, and Cramer makes it clear that the girls will need to know how to handle that.
"A race situation is completely different than practice," Cramer said. "We'll just see how people respond to competition."
Freshman Ellie Spears is looking to make an impact after coming off her first-place finish at region in the junior varsity race as an eighth grader, but knows she will have to work.
"I feel like it's going to be more competitive, and there will be more actual competition," Spears said.
Spears' impact is already noticed by teammates, and so is the importance of returning runners like senior Anna Tischer who finished  21st at the state meet in Carrollton last season.
"So far, we have some really strong freshman like Ellie Spears, and Anna is really pushing herself, too," junior Marisa Lopata said. "And I've hopefully been working hard enough to push myself up there, so I'm expecting some really good outcomes with times and places this year."
Lopata, confident in the team's overall improvement believes Grady will achieve a high state ranking at the state meet Nov. 2.
"For state, I'm hoping we'll at least place [in the top 4] this year, like maybe first, second, or third, because we got fifth last year," Lopata said.
The girls cross country team has a consistent group showing up to practices in the early part of this season, which will form a strong backbone for the team to lean on.
"We have about 15 girls now that I think are solid runners that we can depend on," Cramer said.
A benefit of having a consistent group is the ability to train and run in packs that form connections to motivate one another during races this season.
"For some people who have been running together in the summertime, I think they get used to that idea of sticking together," Lopata said. "Running in a pack like we usually do, I think works."
Forming close-knit packs during training can help runners find their paces and push each other to improve, a necessary aspect of cross country.
"I'm looking at the people that we have, and I'm trying to get them to work together and to run as close as they can together," Cramer said.
However, early as it is, the future is still unknown to Cramer, who says "it's going to be October before I'm going to know what we really have."
After three strong seniors graduated last year, the girls team is experiencing a few changes, but none that will be detrimental.
"Without Walden, Magda (Dumictericu), or Colleen (Griffin) I think since we still have Anna, we still know what our pace is and how to stick together and how to talk to each other during workouts," Lopata said.
In cross country, taking time to rest is crucial in avoiding injuries and keeping healthy. After playing ultimate frisbee and running track last year at the same time, Lopata says doing so "taught me to take breaks, because I got injured during track season."
Cramer strictly enforces proper recovery and rest, and is helping the girls "ease into the season."
With a new team and strong mindset, the girls cross country team for the 2018 season is heading towards "prizes and medals" according to Lopata, and is gearing up for its first APS meet Aug. 29 at Grant Park, with its first invitational Sep. 8 at Marist.
"We have about five freshman that I think will make a difference," Cramer said.
Leave a Comment
About the Contributors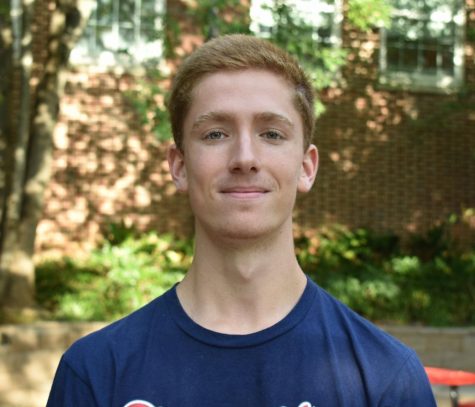 Elias Podber, Sports Managing Editor
Elias Podber is a senior this year and is excited to co-lead the sports section of the paper to new heights. He is captain of the cross country team and...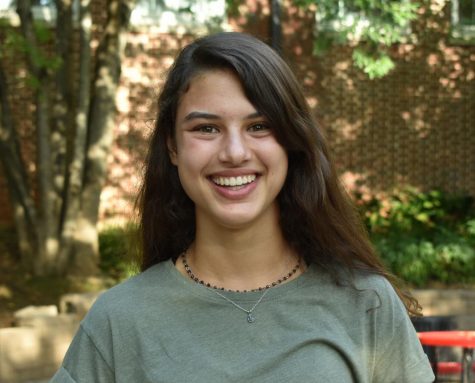 Kaitlin Palaian, Sports Managing Editor
Kaitlin Palaian is a senior and ready to co-lead the sports section to excellence this year. She is excited to be on staff again this year and share what...