Retiring Chief Justice Hines reflects on career and Grady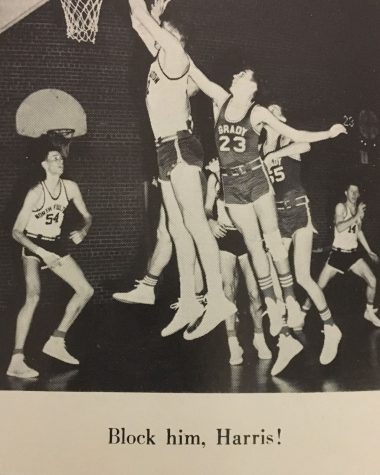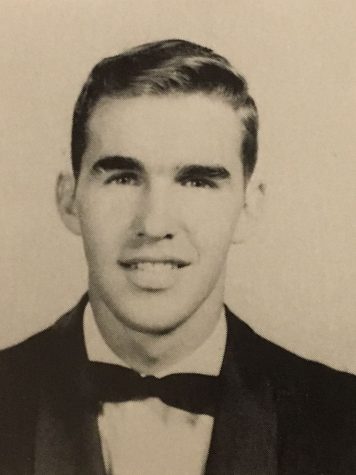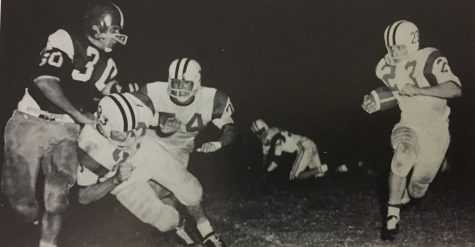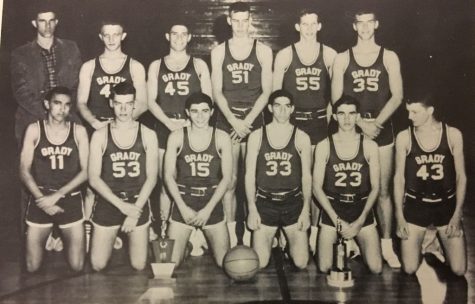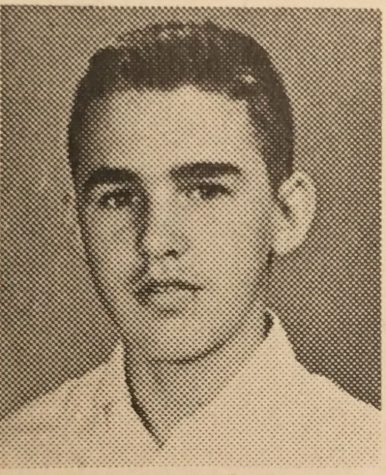 Nineteen sixty-one was a big year for Grady. The boys basketball team finished 3rd in the state tournament. Harris Hines was a guard on the team, and a football and baseball player for the Knights.
Hines enjoyed his classes, but at age 18, he never imagined where his career would take him. Becoming Chief Justice of the Georgia Supreme Court never once crossed Hines' mind.
"I had anticipated going to school at the university at Emory," Hines said, whose final day as chief justice is Aug. 31. "But I did not have any anticipation of what I would do."
Hines initially did not consider practicing law as a career. Growing up, he envisioned another path.
"My first thought when I was there was that I would probably, maybe look into medicine," Hines said. "That was an interest of mine."
While Hines attended Emory, a family member convinced him to pursue law.
"I have an uncle, who is deceased now, but he practiced law, and I, in fact, fell heir to his library," Hines said. "But, you know, I would talk with him, and when I got into college, I'd say about after my second year, I determined that I would like to go, maybe into the law."
Once he was introduced to law, Hines was hooked. After college, he began working at a law firm and  became fascinated with cases while working as an associate for one of the firm's partners.
"We kinda got into the trial work, which I really liked doing," Hines said. "I had limited exchange in the criminal cases, but I did a lot of civil cases."
After Hines became a trial judge, he encountered many intriguing cases.
"I think trial judges, well I would say, maybe, were the last generalists, as opposed to specialists," Hines said. "That is to say that you learn an awful lot; you know, you learn about construction of houses and buildings; you learn some medicine; you learn some business procedures; you just learn a varied sweep of the various activities of people."
In his time as a trial judge, Hines presided over three death penalty cases that left a profound impact on him.
"When you're dealing with life and death, it's a very, very serious matter," Hines said.
Child custody cases proved especially difficult for Hines.
"It's a difficult decision, and you worry about those decisions, you know?" Hines said. "Did I make a mistake? Is this going to have long-term harm on a family? That was one that was really close, and I was troubled by."
Throughout his journey from attorney to trial judge to finally, the Chief Justice of the Georgia Supreme Court, Hines always had a "fondness for juvenile law."
"In young children, you form your values early in life — what I would call core values," Hines said.
He soon realized, after seeing many children pass through his court, that all children weren't born into the same family structure that he was. Hines wanted to do something to help.
"I was blessed to have a wonderful, loving mother and father who were extremely good to me," Hines said. "I wanted to ensure, as much as I could, that all children had opportunities to have a happy childhood."
Last year, a Supreme Court committee created an award in his honor, the Chief Justice P. Harris Hines Award for Child Advocacy. The award is given to a welfare case worker and to a child welfare attorney every year who bettered the lives of foster children.
"It is very meaningful to me, not to be some glamour or honor," Hines said. "But it is an award for people who worked well and [have] done their very best to improve the lives of children."
Hines valued his relationships over personal accolades.
"I'm very pleased and proud that I can be connected with good people, not for my publicity or anything, but simply the connection between these wonderful people," Hines said.
Fifty-seven years later, Hines looks back on his years at Grady with fond memories.
"It was a delightful experience at Grady," Hines said. "I have made lifelong friends from my high school days…it was a wonderful school to go to."
As a senior, Hines received the "Most Athletic" superlative. He was also in the "Boy's G-Club," which was open to all boys who received a letter in a varsity sport. They were initiated in the fall, and during special assemblies, they paraded around in costume and performed skits for their fellow students.
Outside of school activities he had a unique hobby.
"I used to quail hunt a good bit," Hines said.
Despite the athletic activities that seemed to consume Hines' childhood, he always loved to learn new things. He enjoyed history while in school. Now, he focuses on simple things that add additional meaning to his life.  
"I enjoy watching my grandchildren play," Hines said. "I have two, a 15-year old and a 13-year old, and they both play football. I also enjoy things like classical music. I like going to the symphony."
The word kindness resonates with the Justice, and he hopes to pass on some wisdom to current Grady students.
"Be consistent, work hard, be disciplined and try to look at the world through eyes of kindness," Hines said.
His explanation should resonate with many Grady students.
"All of us, I think, are fighting some battle, some demon, and some a lot worse than others," Hines said. "We think, 'I'm the only one who has a headache. I'm the only one that's tired,' and we need to realize everybody is fighting some battle, so be kind to them."
View Comments(1)