Senior One Acts showcase students' talent and humor
From the perils of preschool academic rigor to an office worker caught in a paradox of her own play, Grady's annual Senior One Acts brought productions that combined
both the sarcasm of comedies to serious tones of modern day issues for a night of student directed performances.
"For me this is something that I have been looking forward to since I was a freshman and I was in a senior one act," said Dhruv Mehra, the senior director of The Exceptional Childhood Center. "I have done it every year since. For a lot of drama kids it is a culminating project they can look forward to at the end of their high school career."
In addition to the directing opportunities provided, Senior One Acts provides students with additional acting opportunities outside of the norm of Grady productions.
"I think that there are more opportunities to be cast, and more roles that can fit different people better," said junior Harrison Briggs, whose role in Some Other Kid was his first time participating in Senior One Acts. "There's what, eight, nine different shows so you have that many opportunities to find a character that fits you."
While many of the one acts had satirical tones, some chose more serious paths relating to current issues.
"This was was different because it was about a historical point," said junior Maximus Freeman. "The character I played was based on Trayvon Martin, and so it really affected me more than all the other roles I've played. It was also my first main role in a play, so I had to work a little bit harder."
Many saw a shift from the senior one acts of previous years.
"I think that a lot of the shows this year correspond with each other," Briggs said. "In previous years it had been all of these random shows that people chose, and everything flowed together and had a meaning behind it this year."
"[Seniors] have an opportunity to do something that most students don't get to do until they are in college," said Mary Willoughby, language arts teacher and sponsor of Senior One Acts. "I think that there is a lot you can learn by directing that you don't really learn otherwise."
Leave a Comment
About the Contributor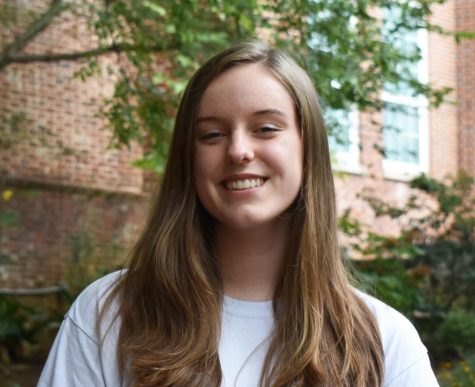 Tyler Jones, Co-Editor in Chief
Tyler Jones is a senior in her fourth year writing for the Southerner. When she is not writing features on anything Atlanta, you can usually find her in...