Boys soccer falls in playoffs to McIntosh
The boys' soccer team finished a long, eventful season with an 11-5-2 regular season record and a No. 4 seed in the region, advancing to the state quarterfinals before a 3-2 loss to repeat state champion McIntosh on May 5.
The team also went 11-5-2 last year in a historic season before falling to McIntosh 4-1 in the semifinals after Grady's first appearance in the semifinals since 1974.
"This team, overall, was much more technical [than last years] and [consisted of more] raw skill," coach Nikolai Curtis said. "They were a much more solid team from a foundational [standpoint]."
The regular season got off to a hot start as the team went undefeated for its  first eight games until its  first loss against North Springs. The boys also had several key wins this season, including an upset against No. 1 ranked Cross Keys in the first round of the playoffs, as well as a 1-0 win against Riverwood, and a 4-0 win against Lithia Springs, securing the boys a playoff spot. The boys were very disappointed by their loss to McIntosh for the second straight season.
"We knew we could beat Cross Keys. We knew we could beat Rome, and McIntosh seems to be the bane of our existence right now when it comes to the tournament," Curtis said. "I still think this was a great season. I am just disappointed because we wanted the seniors to get to that pinnacle and the chance to come back with a trophy and a ring."
The team will suffer a major loss next year as 11 seniors graduate, including captains, Alex Durham, Caleb Weinstock, and University of Kentucky commit Jack Hudson.
"We had a ton of seniors this year, and a lot of the starters were seniors, but I think we had the most freshman to start on the team in a really long time," Weinstock said.
Forward Ahkil Russ, a senior transfer from Maynard Jackson, was named region Player of the Year, and brought Grady success in scoring in most of its games.
"Once we got the recognition of being one of the top teams, we started playing a little better and more aggressive," Russ said.
While last year's style of play brought the team much success in the playoffs, this year the boys focused on improving that style of play to become a more offensive and attacking team.
"We became more of an all-around team this season," Weinstock said. "Last year, we were very defensive heavy and stood back and would hold onto like a 1-0 lead, but this year, we became more offensive heavy and got more confident with attacks."
In addition to a more aggressive offense, the team's determination to go far this year fueled its desire to win.
"One thing our boys are really good at is just a lot of grit and determination to play the physical game that needs to be played," Curtis said. "We are not the biggest team, but we are the team that works the hardest out there."
Leave a Comment
About the Contributor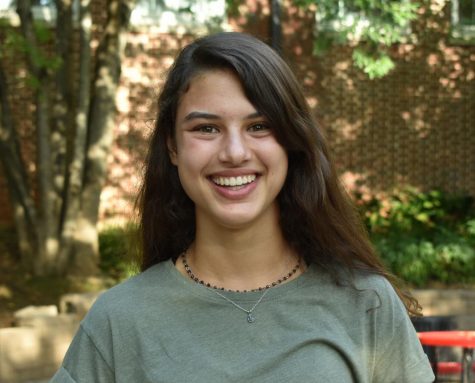 Kaitlin Palaian, Sports Managing Editor
Kaitlin Palaian is a senior and ready to co-lead the sports section to excellence this year. She is excited to be on staff again this year and share what...