JV sports extend opportunities to Inman eighth graders
Grady offers a wide variety of sports to its students and even extends some of the opportunities to participate in sports to Inman Middle School eighth graders.
Boys' soccer, girls' and boys' ultimate frisbee, dive, and cross country are some of the sports that allow middle schoolers the opportunity to practice and develop their skills at a higher level.
Sophomore Chase Miller played on the junior varsity soccer team two years ago as an eighth grader at Inman.
"I like soccer and wanted to play on a more competitive level," Miller said. "I played just as much as other players on the team because I proved myself worthy as a player."
There has not been a problem of inclusion with the middle schoolers and high schoolers. Grady athletes accept the younger players and think of them as they would any other teammate.
"Being younger, I didn't feel excluded at all because if you're good enough and know your place, then it's great to play with the older players," Miller said. "They challenged me and made me better."
Playing on Grady sports teams also helps to immerse middle school students into Grady culture and get to know high school students. This sneak peak into Grady can make it an easier transition the following year when these students become high schoolers.
"Playing as a middle schooler definitely made going to Grady easier because it introduced me to 9th graders and that made me able to have older friends as soon as I got to Grady this year," said Sam Rose, a freshman ultimate player.
Going to high school may seem like a big change for many students. It can be very reassuring to just know a handful of older people to help with the transition. This school year, eighth grader Ellie Spears ran on the junior varsity cross country team.
"I was nervous to play a sport with people older than me, especially when I didn't know them very well, but the runners were extremely welcoming and kind," Spears said. "I now know other high schoolers who will always help me when needed. I also know a lot about the school, based on what my teammates have said."
Some students who play on sports teams that don't have junior varsity squads or don't provide the option to middle schoolers believe they would be better and more-experienced players if they had been given that option.
Boys lacrosse does not have enough players to form a varsity and junior varsity team. Inman has also not fielded a team since 2015.
"I think we would benefit from allowing middle schoolers to play, and it would be good for the eighth graders to have a team to play on," sophomore lacrosse player Will Tanner said. "But the fact of the matter is  — we don't have enough players."

About the Contributor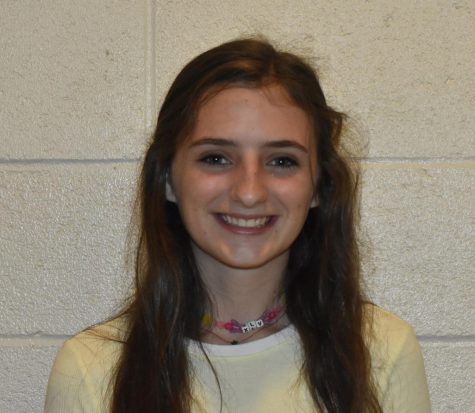 Brynn Smith, Writer
Brynn Smith is a junior and a writer for The Southerner. She is also a spirit captain on the Grady varsity ultimate frisbee team and loves being outdoors....