March for Our Lives
On March 24, thousands of protesters showed up in force in downtown Atlanta to march in support of comprehensive gun control
"Columbine was 19 years ago, 15 dead, 21 wounded, and many more left traumatized. And here issues the accelerating trend of school shootings."
Collins Hill High School senior Savannah Nemeth began her speech surrounded by 70,000 people at the Center for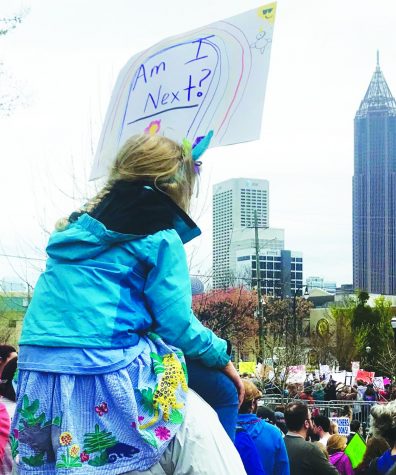 Civil and Human Rights at 11 in the morning of Saturday, March 24th for the March for our Lives. Hundreds of protests around the country gathered to protest the National Rifle Association's (NRA) support of congressman and for our lawmakers to adopt stricter gun control, following the devastating high school shooting killing 17 people at Stoneman Douglas High School in Parkland, Florida.
Two young activists, one from Spelman College who's a Stoneman Douglas alumni and the other Royce Mann, a 10th grade student at Paideia High School, spoke at the Center of Civil and Human Rights before the march began. Protesters came out from all directions as poems, devastating stories and songs were shared before the march to bring some relief to the heavy atmosphere over the crowd.
Grady teacher and debate coach Mario Herrera participated in the march in Atlanta
"The speakers were phenomenal," Herrera said. "It was awesome seeing my Congressman John Lewis up there egging on the and it was remarkable to see so many young people, so focused on their message. "It was a little exhilarating not going to lie."
The crowd flooded into the busy streets of Downtown Atlanta, and all that could be seen were marchers and homemade signs for miles.
Sophomore Haley Henderson attended the march, also participating in the school walkout at Grady on March 14th. The walkout stood against gun violence and advocated for stricter gun control amid recent school shootings.
"There is a lot of talk that marches and walkouts don't really do anything," Henderson said. "I get that, but I went to both of those things because I wanted to do all that I can do because I am not dead. I can make a difference for the people that aren't physically able to make a difference anymore."
Freshman Erin Taylor attended the march in Washington D.C with two other Grady students.
"We went because we wanted to show our support for the movement and we could have at the Atlanta march, but we figured that it would take more of a statement if we went to the D.C. one," Taylor said.
Hererra stressed his support for students of Parkland High School who he thinks have done a remarkable job.
"You have to make sure the issue is discussed and make sure that the importance of the issue is known," Hererra said. "As a debate coach, I really appreciate the fact that they are speaking in such a focused and passionate manner and I think that is what debaters do."
Leave a Comment
About the Contributors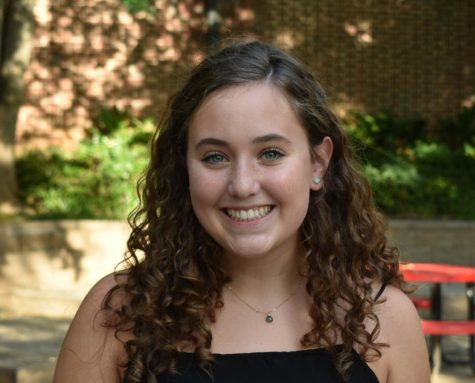 Kiki Soto, Co-Editor in Chief
Kiki Soto is a senior and Co-Editor in Chief of The Southerner. When she is not working on the newspaper and website, she is running around playing varsity...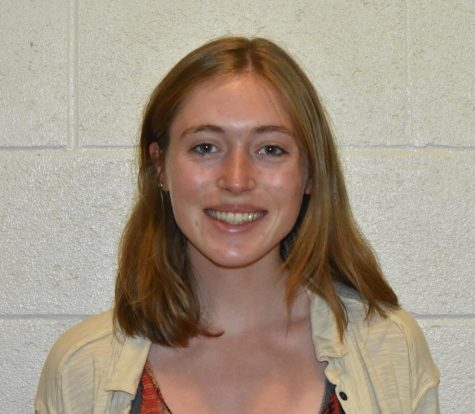 Ellie Werthman, Co-Editor in Chief
Ellie Werthman is a senior at Grady High School and co editor-in-chief this year. Along with working for the Southerner, she debates for the Grady Jesters...