Exchange student brings love of soccer to Grady
By Kamryn Harty
Two thousand and forty two miles of ocean and land separate senior Mateo Garcia from his homeland of Imbabura, Ecuador, yet at Grady, he feels it is  "in a way, my home."
Garcia arrived in Atlanta on Aug. 22, 2017. From home-cooked meals of encocado de pescado to the spacious halls of Los Alamos High School, Garcia felt a pang in his chest the moment he stepped on the airplane taking him to the United States. He missed his mother, father and even his little sister.
"To me, the best thing that I have is my family,"  Garcia said.
Life back home was kind of crazy, but soccer was always rooted firmly through all the hectic times.
"I always was involved in soccer," Garcia said. "I love to play."
Back in Ecuador, Garcia played on both the Imbabura state team and his high school team.
His father's job brought challenges for his family. Garcia supported his father as he pursued a career as an elected official in Imbabura.
"When I went to (soccer) practice," Garcia said. "I had to go with security, and that was weird for me because my teammates were like 'Why do you have that?' and then they had to know, so it was kind of hard…The secret for me is to be humble," Garcia said.
Through the Council on International Educational Exchange Agency (CIEE), Garcia was given the opportunity to come to Atlanta and stay with a host family, the Persons, who have two children that attend Grady. Cal is a freshman and Parker is a senior. Garcia accepted the invitation and was placed in Midtown Atlanta.
But life in America didn't automatically click with Garcia. Armed with only two months of learned English, his soccer skills, and a positive outlook, he had trouble navigating the halls of Grady and making friends. His school in Ecuador only had about 140 students; Grady, by comparison, is packed with over 1,300.
On the first day of school, Garcia wanted to cry. He wasn't familiar with the language, and students at Grady weren't necessarily warm and fuzzy.
"The beginning was so hard," he said. "I remember my first lunch. I ate alone. It was so bad."
Just when Garcia thought he wanted to return to Ecuador, things started to shape up for him. He met people in his classes. Making friends suddenly became easier, and his future at Grady looked brighter.
"It was crazy," Garcia said. "In one week, my whole world was changed."
Garcia made friends, who he deemed "very good people," and what a difference these friendships made. Something as simple as lunch became something Garcia would look forward to everyday.
"I get to share moments with them at lunch, in classes, and even outside of Grady. My friends make every single day of this exchange better," Garcia said.
He joined the local soccer club, Inter Atlanta FC Blues, and earned a spot on the 99' Boys Elite team. There, he made friends from different Atlanta-area schools. Although some of his friends on the club team go to Paidea and Decatur, his closest friends can be found within the walls of Grady.
"I'm so excited for Grady soccer because I'm going to play with my closest friends and against my teammates from Inter Atlanta. I wish the best for us this season," Garcia said.
Although basic things like the school structure and the vibe of the cafeteria were similar to his school in Ecuador, Garcia found little  similarity in the way education is conducted. He says the technology made available to Grady students by simply signing it out is not easily accessible to students in Imbabura.
"On behalf of every teenager in Ecuador, this is kind of a dream," Garcia said. "It's crazy that I'm living in America. The experience is so very crazy. I am very happy and I feel like I'm at home."
Since he met his new friends, Garcia has been a part of many experiences that are unique from the life he knew before. From discovering the rapper Future and watching Bruno Mars sprinkle a little 24-karat magic in the air at Music Midtown, to experiencing a new type of party culture, Garcia has made many long-lasting memories.
Garcia will miss his new friends when he goes back to Ecuador in June.
"I think I'm the luckiest guy because I have a good host family and a good group of friends," Garcia said. "They are making my exchange the best dream of my life."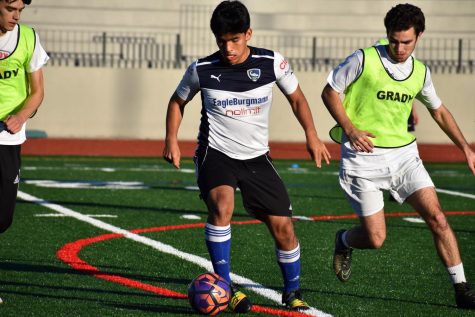 View Comments (1)
About the Contributor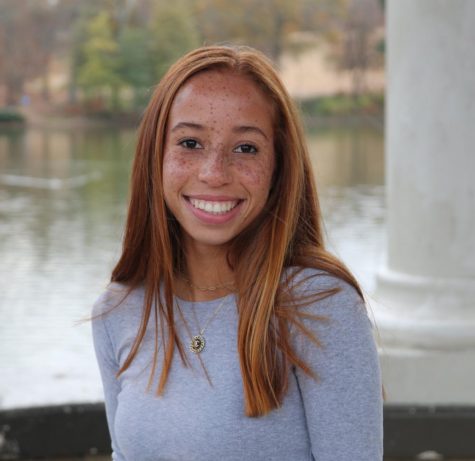 Kamryn Harty, Co-Editor in Chief
Kamryn Harty is excited for her last year on The Southerner staff! She is a Co-Editor in Chief and a member of the class of 2021. When she's not writing,...