The Crown's second season proves a success
Royalty has always captivated the imaginations of average civilians. They envy the lavish lives that royalty seems to live, but "The Crown" shows a different side of this lifestyle. The majority of the show is shown from the perspective of Queen Elizabeth II (Claire Foy). As the viewers follow the queen's life, they learn that what seemed to be a minute detail actually shook the world of Buckingham Palace. Seeing inside the detailed thoughts that were put into each decision made by the young queen in the midst of contradicting opinions surrounding her inevitably moves the viewer.
The Netflix Original series shows how the young queen is thrown into the position as sovereign after her father, George VI played by Jared Harris, suddenly died. She must try to direct the royal kingdom with the partnership of aging prime minister, Winston Churchill. This dramatic situation glues viewer's eyes to the screen as they follow the twists, turns, and details of Queen Elizabeth II's complex life.
Actress Claire Foy portrays the Queen with accuracy and precision. Her emotion and thoughts shows through in every scene, moving the viewer. Viewers are often exposed to flashbacks of the queen's past, providing insight into the thoughts which contributed to her decisions. This style of portraying the story also contributes to effective character development of the queen.
The first season, aired in 2016, was an immediate success. After viewers gobbled up the first season, creator Peter Morgan decided to quickly whip up a second one. The release of season 2 of "The Crown" squashed any fear of the second season not being quite as good as the first.
Morgan took many risks with the new season. By having such a complex timeline, one would think viewers would get confused and disoriented. In the contrary, it intensified the plot by intriguing the viewer with the effect and leaving them craving for the cause of the situation.
Although season one and two have different dramatic situations and timing styles, both are executed so magnificently that viewers cannot help but be entranced.
The show's cast and crew now plan to further complicate the show set up in future seasons. The show plans to hire an entire new cast for seasons three and four to represent an entirely different time of queen Elizabeth's life. This new version of queen Elizabeth will be played by actress Olivia Colman.
Leave a Comment
About the Writer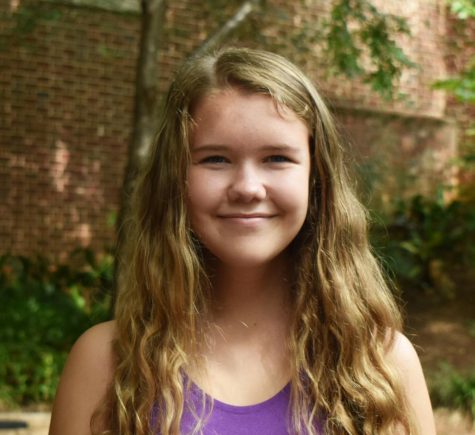 Helen Moore, News Managing Editor
Helen Moore is excited to be a senior and Managing News Editor this year. When not writing news articles, she enjoys playing ultimate frisbee, building...