Athletes frustrated with lack of field space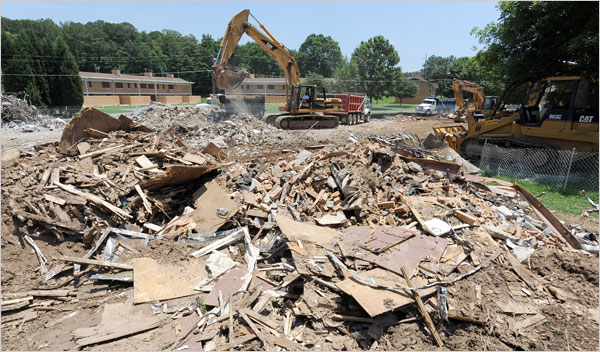 By Tyler Jones
Overcrowded practice space is one of the biggest obstacles to spring sports teams at Grady and often interferes with much of the training for their seasons.
"It's frustrating because we don't have enough space for the teams, and we are not able to practice as long as we would like," Athletic Director John Lambert said.
Plans to develop new field spaces have come as a result of the congested space at Grady Stadium, as lacrosse, soccer, track and sometimes baseball, all use the field. Practices often overlap causing disruptions as well as a strain on the field.
According to a Southerner survey of 136 students, 87 percent who use the field believe there are often too many sports practicing on the field.
"We have to split the field with the boys [lacrosse team], and our practice time has condensed from 2 hours to one and a half, which honestly isn't enough," said Payton Parker, who plays for the girls lacrosse team.
Grady's field space issues stem from the school's position in Midtown, where available land is scarce.
"We can't expand like other schools," said Nikolai Curtis, the boys soccer coach.
Attempts to alleviate overcrowding include using Piedmont Park and alternative fields. However, the large number of sports using the field in the spring still create issues for running practices.
"We have to try and get practices to start right away, and we have to make sure we end at a specific time because we have to make sure that we are respectful to the other teams," Curtis said.
Overcrowding not only impedes the efficiency of sports practices, but can often present an issue of safety for athletes using the field.
"When track season starts, both lacrosse teams are out here throwing [lacrosse balls]," said senior Darohn Crooms, a pole vaulter, high jumper and triple jumper on the track team. "There was an incident when somebody got hit with a lacrosse ball in their chest."
The lack of field space concentrates multiple sports into one area, resulting in interferences from other practices.
"We might be running a 300 [meter interval]; we might be running anything that is on the track, and we have a soccer ball that is flying through the track," said assistant track coach Josh Washington. "We might have a football that comes in our way, and we have to start over, whereas, if we had our own space … it would help significantly."
Atlanta Public Schools has designated the fields at the former Walden Middle School for Grady's use. The Walden fields, located two miles from Grady, will undergo reconstruction and open next fall.
"The practice fields are currently designed to be accompanied by a field house with locker rooms, storage, restrooms, concessions and office space," said William Callahan, a staff architect for Cooper and Carry, the firm that designed the fields.
Football, lacrosse, soccer, baseball and softball will be able to use the practice fields, which will include new synthetic turf, a field marker, goals, bases and updated locker rooms.
"Once the Walden fields are available, then [a lot of the teams] will have their own practice field," Lambert said.
The expansion of practice space comes as an answer to the overcrowding, and coaches and athletes are optimistic.
"I think once Walden goes online and opens up, that's going to be a big thing, and hopefully, people will welcome that," Curtis said. "We need the space, and that's a solution to the problem."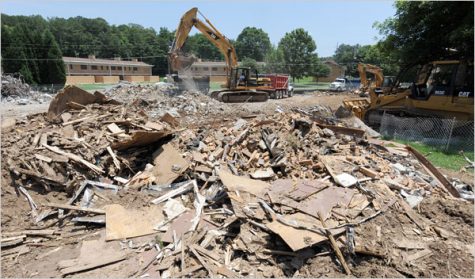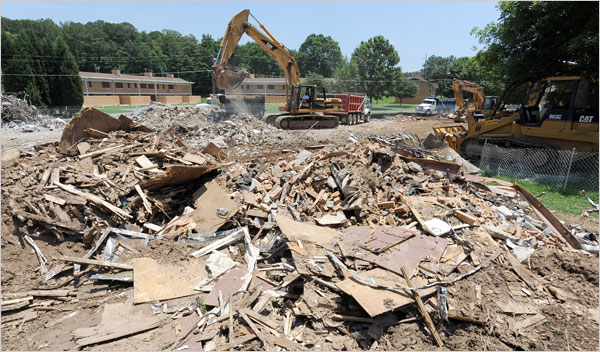 Leave a Comment
About the Contributor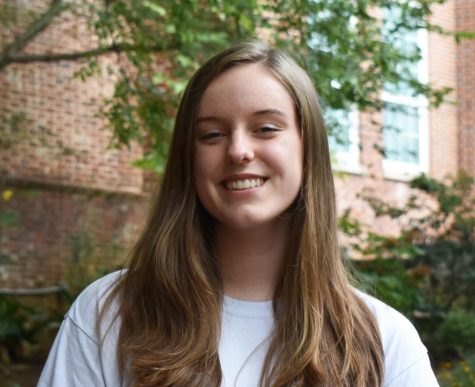 Tyler Jones, Co-Editor in Chief
Tyler Jones is a senior in her fourth year writing for the Southerner. When she is not writing features on anything Atlanta, you can usually find her in...