APS Police shoots man armed with BB gun near Forrest Hill Academy
An Atlanta Public Schools police officer shot a man armed with a BB gun who attempted to enter Forrest Hill Academy in Southwest Atlanta Tuesday morning. No officers or students were injured in the shooting. 
The suspect's name has not been released and no motive has been determined, the Georgia Bureau of Investigation said in a statement. The GBI, which investigates all shootings involving police officers, was called in by the APS Police Department to investigate the incident.
Forest Hill officials contacted district police after noticing the man was armed. Two APS officers approached the man who was leaving the school property when one of the officers fired one round at the man, shooting him off school grounds. The suspect was transferred to Grady Memorial Hospital.
"At this particular point, it is not clear whether or not he pulled the weapon or pointed the weapon at the officers, but they did observe a weapon," said Nelly Miles, GBI spokeswoman. "Atlanta Public School's Police Department has taken warrants out for having a weapon on school property," Miles said.
Georgia law bars any person from carrying or possessing a firearm within a school safety zone. School safety zones includes all property owned by or leased to any elementary, secondary or local board of education.
Once the independent GBI investigation is completed, the case will be turned over to the Fulton County District Attorney's Office for prosecution.
Leave a Comment
About the Writer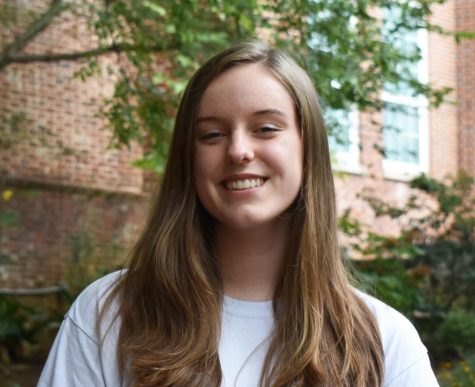 Tyler Jones, Co-Editor in Chief
Tyler Jones is a senior in her fourth year writing for the Southerner. When she is not writing features on anything Atlanta, you can usually find her in...