Coaches plan to invest in future seasons
After a difficult season last year, the girl's basketball team has a new coach. Roderick Hill, former Inman Middle School head coach, replaced Carla Smith.
Over the past five years, four different coaches have led the program.
"I think it's the inconsistency in coaching [that] has had a real big effect on the girls' motivation in this particular sport," Hill said. "I want to provide that consistency with the Grady girls basketball coaching position."
As the coach at Grady's feeder middle school, Inman, Hill advanced to the city finals in each of the two years he held the position.
"Coach Hill took into consideration that not everyone was on the same level," sophomore Taylor Spencer, who played under Hill at Inman, said. "He also had a lot more patience."
Hill defers credit for his successes at Inman, instead crediting his players and fellow coaches for the team's accomplishments and accolades.
"I had a good group of girls, and we had a good system with our press and other things that we were running," Hill said. "So I think that is one of the reasons why we were really successful. I also had a great assistant coach."
Dhati Lewis, who has worked as an assistant coach for Hill since he started coaching within the Grady cluster, followed Hill to the Grady program.
"He's a great coach and someone who treats the players first," Lewis said. "It's more than just about basketball, but the total development of the player. He's also competitive and has a desire to win."
Hill and Lewis hope to change the attitude of the girls program by putting an emphasis on rebuilding the team over the course of the season.
"We're trying to restore the team into its former ability to be very competitive and to compete at a high level," Lewis said. "This year is about playing the right way, playing hard all the time, and just really having a really good team atmosphere of girls who generally like one another and want to play together."
Lewis and Hill hope to build a program that is strong in the long run. They hope to be successful in their inaugural season, but also in years to come.
"We are not trying to build just a good team, but a good program all the way down to the early grades to try and build this type of culture," Hill said. "Our commitment is to try and build a long-standing program, and not just be one and done."
The team has experienced some minor setbacks this pre-season in the number of practices they have been able to hold, but Lewis and Hill are still optimistic they can help the girls program to grow into what they have envisioned.
"This is a 'New Knight' for Grady basketball," Lewis said. "You will see the difference in the way the girls play this year, and you will see the difference in the program over the years to come."
Leave a Comment
About the Contributors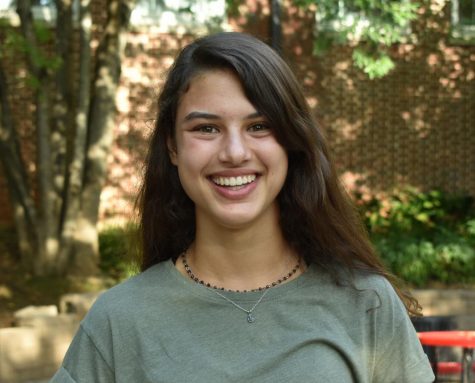 Kaitlin Palaian, Sports Managing Editor
Kaitlin Palaian is a senior and ready to co-lead the sports section to excellence this year. She is excited to be on staff again this year and share what...
Nafez Zohbi, Writer and Photographer
Nafez is a student at Henry W. Grady high school. He is a a writer and photographer for the Southerner print and online publication. He produces "Southerner...