Dangerous words: the First Amendment in the new age of protests
Hang on for a minute...we're trying to find some more stories you might like.
By Chandler Morris
On Aug. 11 and Aug. 12, hundreds of self-declared Neo-Nazis, white supremacists, members of the Ku Klux Klan and other hate groups convened in Charlottesville, Va. for a "Unite the Right" rally, attracting hundreds of  counter-protesters in a violent weekend that resulted in three deaths and 35 injuries.  With a State of Emergency declared, the college town resembled a war zone.
Two Virginia State Police officers died in a helicopter crash en-route to the protest scene, and 32-year old Charlottesville resident Heather Hayer was killed when a car driven by 20-year-old James Alex Fields Jr. of Maumee, Ohio plowed into a crowd of counter-protesters.
The events in Charlottesville sparked outrage, prompting strong statements from politicians, citizens and college students at the University of Virginia, located in Charlottesville, as well as from students from across the United States. The demonstrations became violent after the protesters feared their First Amendment rights were violated.
How these rights were used, raised questions about how far the First Amendment should extend to protect protests like these, when words become dangerous.
"This has always been a question in American society, and it's something I don't think there is an easy answer to," said Stephanie Abbott, Assistant Director of Presidential Studies at the Miller Center at the University of Virginia. "There is a danger in trying to regulate somebody's first amendment rights," 
Despite fear created by the protests, UVA students joined together to show respect to those affected by the protests. On Aug. 16, a candlelight vigil took place on the campus in the same place where, days before, Confederate flags and Nazi swastikas were held high, candles flickered and UVA community members sang "We Shall Overcome" and "This Little Light of Mine" in opposition.
"It was kept off of social media, thousands of students, professors and people from the community showed up, completely unannounced," Abbott said. "The community and university has largely responded [to the protests] by pulling together and having bigger displays of solidarity, peace and diversity."
Congressman John Lewis (D-Georgia), a prominent Civil Rights activist in the 1960s, encourages citizens to remain vigilant in mending the fracture in society caused by the current political climate in the country.
"There is a saying 'this too shall pass,' I think it will pass," Lewis told students at local campaign event hosted by Grady cross country coach and retired teacher Jeff Cramer and his wife Ann. 
Lewis added, "I am concerned for how long it will last and whether it is pausing our society, whether we will have hundreds of thousands of people dropping out of the political process and just giving up. We cannot let that happen…We will correct what is going on, but I tell you, I have never seen anything like this, never ever. It is a different world that we live in, but you all can make it better, you can help fix it."
For related coverage, see the following links:
https://thesoutherneronline.com/64717/comment/trumps-tepid-response-sets-unpresidential-precedent/
https://thesoutherneronline.com/64827/news/fate-of-confederate-memorials-to-be-decided/
Charlottesville protests disheartening reminder of hate in America

About the Contributor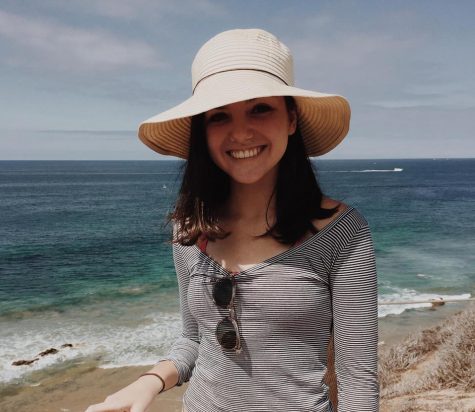 Chandler Morris, Managing Online Editor, Assistant Managing News Editor
Chandler is Managing Editor of the Southerner Online as well as Asst. Managing News Editor of the Southerner. She specializes in news, features, and...