Help save planet, choose Camelbak every time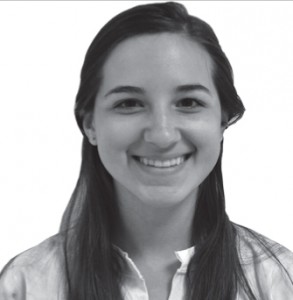 The Southerner
February 14, 2012
Hang on for a minute...we're trying to find some more stories you might like.
My Camelbak water bottle is with me every day of the school year. If that green or blue water bottle is not sitting at the corner of my desk, it is a sad day. I got my first Camelbak in the ninth grade, because it was the "cool thing" to buy among the girls in my grade. They all got one for soccer training, and I used cross country as my excuse. My cross-country coach also warned me that if I didn't drink water throughout the day, I was going to pass out during practice. Ever since, my green Camelbak has been very loyal to me.
I could say I love this water bottle because it provides me with my daily H(subscript two)O dosage or because the rubber is fun to chew on, both of which are true. But I should add the environmental factor into it as well because I enjoy contributing to a healthier planet rather than to the national landfill. I am proud to say that I have prevented approximately 800 plastic water bottles from being thrown into a trash can and transferred to some dump that only a few people know how to find.
I am not the only one. Efforts have been made all over the country to reduce the amount of plastic water bottles produced, consumed and discarded on a daily basis. Seven state governments have banned the sale of plastic water bottles, and several individual cities have implemented this measure as well. Colleges are starting to increase the amount of "hydration stations" for students to fill up their water bottles throughout the day in an effort to reduce the sale of plastic bottles. Coca-Cola created Coca-Cola Recycling in 2007 to recover used bottles and recycle them into the next generation of Coke cans. Since then, Coca-Cola says they have recovered about 40 percent of all Coca-Cola's product's bottles.
We're not talking about ridding the world of bottled water, which seems impossible. But that doesn't mean we can't try. According to AJC, almost 3 billion cases of bottled water were sold in 2010, and average sales grew 4.7 percent within the last three months of 2011. This seems like a lot to get rid of, and all these bottles will end up sitting in a landfill, polluting the air we breath.
In October, my AP Statistics teacher told me that I had to do an academic fair project. I figured if I had to make another one of these projects, I was going to make it interesting, so I decided to do a project about whether or not people on the street pick up trash. Only 34 of the 180 people I surveyed ever picked up trash on the sidewalk. If the sidewalk in front of the Yoforia in Morningside were the earth, only one sixth of the world's citizens would pick up trash. This sounds like a lot, but in reality it is only about a sixth of the world.
The amount of plastic water bottles discarded in a year is too high for this planet to take, so falling in love with a Camelbak is all you need to make your contribution.