School shooting stuns nation, triggers APS changes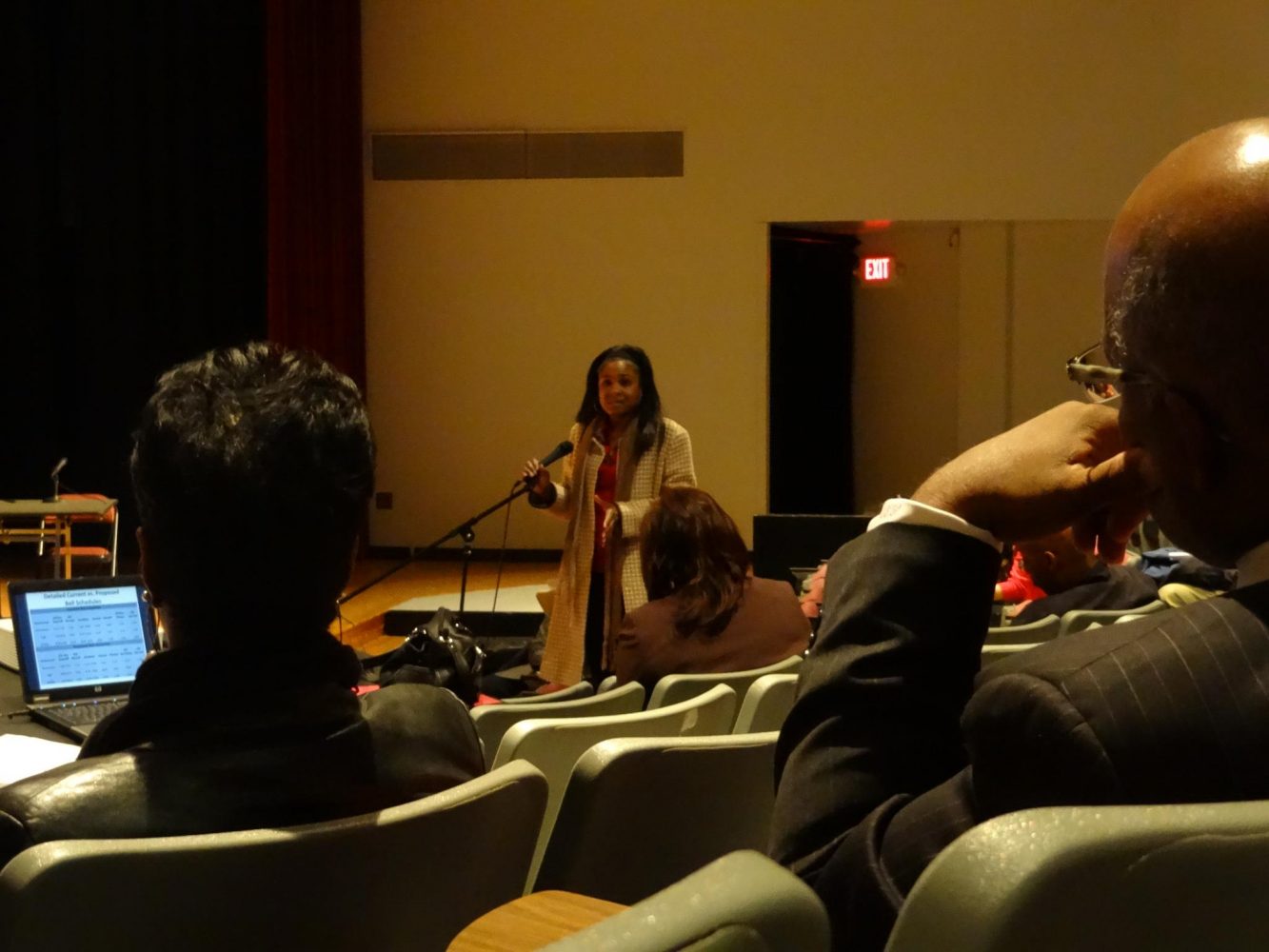 The Southerner
January 28, 2013
BY J.D. CAPELOUTO
Just two minutes after America learned of a shooting at Sandy Hook Elementary School in Newtown, Conn., in which 20 children were killed, Atlanta Public Schools director of security Marquenta Sands began to take action around the district.
"I immediately worked with our communications department to send out an alert to the schools to provide them with information," Sands said. "And to ask that they remain vigilant."
Following this shooting, the subjects of gun control, school security and safety policies have become the topics of national debate. As a result, many schools nationwide have revised their safety policies to prevent a recurrence of what happened in Newtown.
Sands' actions directly after the shooting are only the beginning of the changes that are taking place within APS. Sands said because of the shooting, APS is updating its lockdown procedures throughout the district.
"We reviewed all of our policies regarding lockdowns and have revised those policies to reflect what we think are enhancements to ensuring that our staff and students are safe," Sands said.
Sands also said APS is increasing the amount and frequency of full-scale emergency drills.
"We have several of those [drills] planned," she said. "One with the medical emergency services agency and the other one is with Fulton Health and Wellness."
Junior Cate Matthews, however, doesn't think more drills will help increase safety at Grady.
"We have a hard time taking fire drills seriously, and I don't see [the lockdown drills] working," Matthews said. "As a whole, Grady is kind of numb to emergency drills."
Senior Courtney Marshall believes the new lockdown drills would only help in certain circumstances. She said they would help protect the students in the moment, but would not prevent people from coming into the school.
Brian Mitchell, the principal of Mary Lin Elementary School, said in his experience the lockdown drills are very helpful due to the different kinds of emergencies and drills that can occur.
Assistant Principal David Propst said there have been no proposed changes in security policies for Grady specifically as a result of the Sandy Hook shooting. Rather, Propst said Grady security changes everyday.
"You've always got to re-evaluate what you're doing," Propst said. "We don't take a reactive approach; we take a proactive approach."
Academy leader Willie Vincent said Grady is currently working on a succinct plan that outlines exactly what teachers are supposed to do in certain emergencies. Right now, however, he said there is some doubt as to what those actions.
"We have to give something in writing that says in the event of a real emergency, teachers should do this and this and this," Vincent said. "We're trying to figure out what that actually is."
Matthews believes stopping an intruder from coming into Grady would be difficult.
"If someone really wanted to get into Grady, it wouldn't be too hard," she said. "We're an open campus and the whole 'hide in case of an intruder' won't work because classrooms are so overcrowded and the classroom doors are mostly windows."
Mitchell is more confident about the security at Mary Lin, due to the school's established safety plan.
"We conduct monthly drills, and each time we do a drill. . . we review what could be done better, so our safety plan has already been approved by the district," Mitchell said. "And if [a] school has a comprehensive safety plan that is practiced and reviewed, then that school should be deemed safe."
Mitchell said following the shooting in Connecticut, only minor changes to individual classrooms have, occurred, but nothing new has been implemented throughout the school.
"Some teachers asked if they could teach with their doors locked," Mitchell said. "And I gave them permission to do that."
Sands and Mitchell said right now, no elementary schools have armed resource officers on campus. Mitchell believes a resource officer is not needed at all times at Mary Lin.
"I would never turn down an opportunity to increase security," Mitchell said. "But you have to balance that with not causing great alarm to the community by having an armed police officer on an elementary campus."
Right now, all APS high schools and middle schools have armed Atlanta Police Department resource officers on site around the clock. Sands and Vincent both believe those officers are needed.
"People with guns who want to do harm are more likely to come into into places where they know they won't get their brains blown out," Vincent said. "So I think it's helpful to have the firepower on campus."
On the other hand, Matthews and Marshall both believe it is a mistake to have armed resource officers on campus.
"You're just teaching students that it's OK to fight fire with fire, which is never enough," Marshall said.
On Jan. 9, Grady hosted one of four APS School Safety Forums, in which Sands and director of transportation John Lyles discussed changes in security and transportation policies. They also fielded suggestions and comments from the community. During these meetings, which Sands said were unrelated to the Sandy Hook Elementary shooting, Sands and Lyles introduced proposed changes to the resource officer program.
"[We plan to] move 100 percent to APS [resource officer] services," Sands said in the meeting. "As we're currently structured, we are 95 percent contractual."
The Department of Security plans to create an police force of APS-only officers that work full-time at the same schools. Sands believes this will create a stronger bond between the security force and the community. Vincent agrees that in theory, this is a strong plan.
"They would forge real relationships with students," he said. "But I don't know that all [students] see them as people who are part of your team."
Despite these new security measures, Marshall said she does not feel safe at Grady and currently does not have confidence in the lockdown procedures.
"If [a shooter] was already in the building, there were already classes being attacked, so me being under a desk isn't gonna save the kid next to me," she said.