Harmful school pranks unacceptable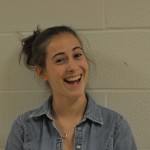 The Southerner
April 30, 2012
Hang on for a minute...we're trying to find some more stories you might like.
When 24 teenagers in Dallas, Ga. were arrested on March 11 for their involvement in a senior prank, they probably didn't think it was very funny.  The school officials and workers who had to clean up the mess probably weren't laughing either.
A senior prank is something to be expected at most schools—a little stunt to mess with peers and administrators before the graduating class leaves the school for good. Many believe it's the seniors' obligation to go out with a bang. In most cases, the senior prank consists of a harmless trick such as all the seniors wearing pajamas to school, letting a chicken loose on campus or moving all the desks into the courtyard.
In East Paulding High School's case, however, it consisted of covering buildings, signs and vehicles in graffiti stating "2012 seniors" and throwing tables, benches and chairs into the parking lot. A witness noticed the students performing these acts in the middle of the night and called the police. Overall, the vandals caused $7,500 worth of damages and now face the felony charge of criminal interference with government property.
I'm all for senior pranks. I'm also all for respect. The Class of 2012 is extraordinary, but that doesn't mean we should go around branding or trashing government property. There are plenty of clever and humorous prank ideas that can be executed without damaging any property or hurting anyone. There is such a thing as taking a joke too far, and for that, the East Paulding students deserve to be punished.
People, especially teenagers, need to consider the consequences of their actions before executing them. If you're about to make a huge mess, think about who will be the one paying for it and cleaning it up in the end, because it will probably be you. It's irresponsible to simply do whatever you want and ignore the consequences. When you're a teenager, there's a fine line between having a good time and breaking the law, so it's critical to watch where you step.