S'ner alum scores international photo trifecta in 5 days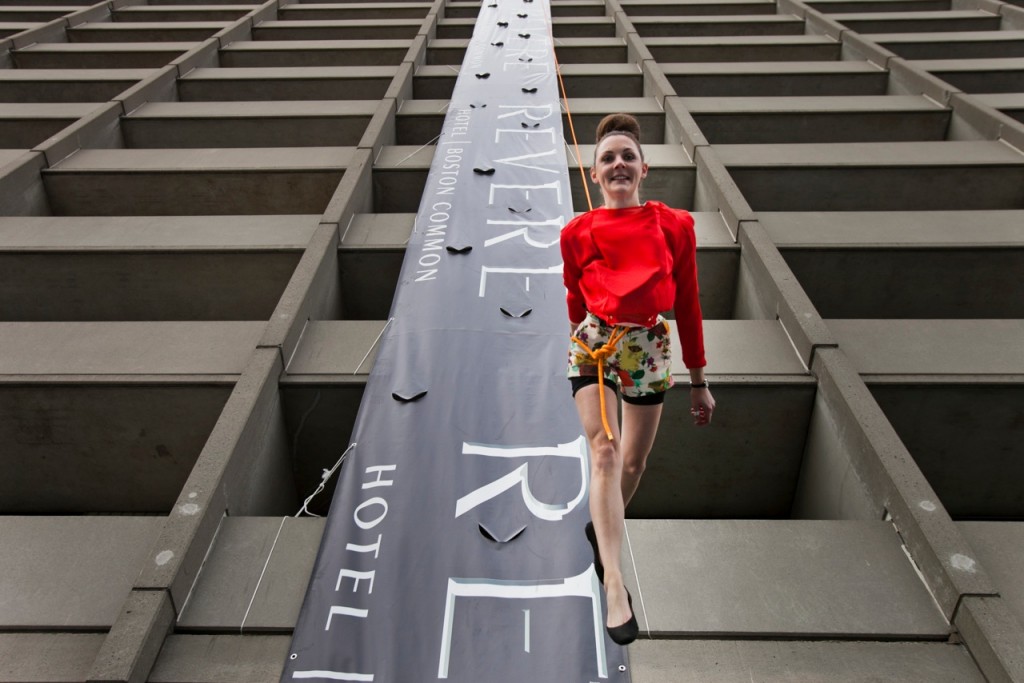 The Southerner
April 23, 2012
Reader: you may think you had a good week, and we hope you did.
But Southerner alumnus Dominick Reuter had a really good week.
On Sunday, he earned his first photo credit in The New York Times, a candid shot of Chinese aristocrat and Harvard undergrad Bo Guagua. Guagua was the subject of a news profile because Chinese officials cited his reportedly flamboyant lifestyle at Harvard as one reason why his father, Bo Xilai, was expelled from the Politburo, the 25-member body that governs China.
The photo also appeared in Monday's print edition of The Times, accompanying the continuation of the Guagua story as the dominant photo on page A9.  The photo is noteworthy because Reuter spent two days staking out his assignment and had one moment in that time to produce the photo that ran in The Times.
Reuter, however, did not rest on his photographic laurels.  Instead, he went another assignment: to photograph the vertical fashion show on Wednesday at The Revere Hotel in Boston. The hotel celebrated its grand opening with a vertically-challenged fashion show. The models were  rock climbers from The Boston Rock Gym, and they rappelled down the exterior of the 24-story hotel wearing outfits designed by Massachusetts College of Arts and Design students and by Ted Baker London.
Reuter's images caught the eye of msnbc.com, which ran four of them as photos of the day on its website, and the Telegraph of London, which included the above picture in its Photo of the Day online album, which each day features the best images captured from across the globe.
Reuter honed his photographic and other considerable journalism skills during his two years on The Southerner staff from 2002-2004.  During his senior year, he was the design editor for the paper. The Georgia Scholastic Press Association named Reuter its Champion Journalist in 2004.  He is one of seven Grady student journalists to be named the state Journalist of the Year since 2002.