Rowling says 'JK': Author pens name under pseudonym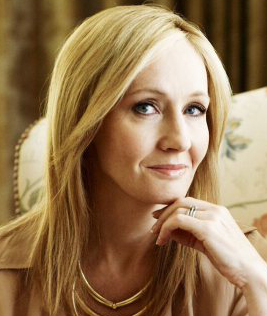 The Southerner
November 13, 2013
Hang on for a minute...we're trying to find some more stories you might like.
Names have power, and fame is influential. Want some proof? You probably started reading this article because you saw the name and photo of J.K. Rowling. Alas, I am not the illustrious author of the Harry Potter series; I am a mere columnist for a high school newspaper. My real name is Alex Wolfe, and my ploy to get you to read my column just succeeded.
The name "J.K. Rowling" encompasses an empire responsible for the best-selling book series in history, one of the highest-grossing film series of all time and a timeless legacy. Anything her name graces shoots to instant success. But what happens when you separate the legendary writer from her name?
In April, the crime fiction novel The Cuckoo's Calling was published; the book cover listed Robert Galbraith, a previously unknown writer, as the author. The book was published with little fanfare, and despite receiving promising reviews, it sold only about 500 copies. That is, until July 14, when "Robert Galbraith" was revealed as a pseudonym for J.K. Rowling. Within days, the book soared from 4,709th place to the No. 1 on the amazon.com best seller list
While I am certainly not complaining about the increase of Rowling-written books in the world, this story proves a distressing point: publicity, perception and fame have taken precedence over content when it comes to determining success.
Rowling published the book under a pen name in an attempt "to work without hype or expectation and to receive totally unvarnished feedback," as she put it on the official Robert Galbraith website. Her secret was discovered after Duquesne University computer science professor Patrick Juola received a tip that Galbraith might be Rowling. After Juola conducted multiple linguistic analyses that compared the writing style of The Cuckoo's Calling to that of Rowling's only other non-Potter novel, The Casual Vacancy, Rowling's attempt at anonymity was over.
Rowling, however, is not the only famous author to hope to step out of the spotlight; Stephen King penned seven books under the pseudonym Richard Bachman. Both authors realized that anything they created would be evaluated based primarily on their names and the power behind them, not on their artistic merit as authors.
Even before Rowling concocted the idea to conceal her identity under a false name, she had already hidden a part of herself when she published the first book of the Harry Potter series. The "J.K." of J.K. Rowling was used instead of Rowling's full first name, Joanne, because her publisher was worried that a female author might not be able to sell books about a teenage boy. Again, the public perception of her name held more importance than the substance of her work.
I have always dreamed of writing my own novel one day, but the developments surrounding The Cuckoo's Calling give me great pause; if J.K. Rowling, one of the best writers of this generation, cannot find success without broadcasting her name, then what hope does any unknown writer have in getting published?  Is anything I send in to publishers doomed to languish beneath a stack of stories written by novelists with more distinguished last names than mine?
If I am lucky enough to actually have my work published one day, I hopefully won't have to change my name in order to generate interest. Until then, we should try to look past names and publicity and judge wholly on its own merit. Above all, thank you to anyone who read through this entire article, even though J.K. Rowling didn't actually write it.