Head to Head: Who is responsible for the Willow project, environmental repercussions?
March 30, 2023
The Willow project, a major oil drilling project, became extremely controversial on social media when President Joe Biden's approval was announced. Comment Managing Editor Katie Sigal and comment Associate Managing Editor Stella Maximuk discuss how people have reacted to it and who is to blame.
Misinformation, performative activism surrounds Willow Project
Before President Joe Biden had the opportunity to approve the Willow Project, a social media movement erupted in anger calling for Biden to end it. The movement generated millions of views on TikTok with many people beginning to panic about the environmental and atmospheric consequences of the project. 
The Willow Project will harm the environment and will likely cause many disruptions; however, the severity of the project has also been exaggerated online in comparison to the damage people do to the environment and atmosphere every day. 
The Willow Project is a major oil drilling project located in Alaska. It will open up 199 new oil wells and will create a federal oil reserve roughly the size of Indiana. Over its 30-year period, the project will also produce around 263 million tons of carbon emissions, as well as harm animal migration patterns through that region. 
While this is a major concern, it is not as completely devastating as some people have made it out to be. Fueled by climate change anxiety and misinformation, the project quickly gained attention on social media. The hashtags "StopWillow" and "StopTheWillowProject" generated 370 million and 204 million views, respectively, on TikTok. Rumors of the project causing "irreversible climate change" fiercely spread throughout social media platforms resulting in even more anger and fear. 
Teenagers are notorious for not reading the news and relying on social media for information, resulting in many believing the Willow Project rumors, despite no evidence to back them. Instead of addressing or researching the real problems of climate change, or at least the Willow Project, many turned back to social media. Their solution to fix the "irreversible damage?" Reposting and signing petitions. 
On Change.org, one petition advocating to stop the project gained nearly five million signatures, yet the project was passed anyway. Petitioning has worked in the past, however, it's most effective when in conjunction with other forms of protest. 
Some of the people who signed these petitions may be unaware of the lack of effectiveness; however, for many others, the signing and reposting is largely performative. When it comes to environmental protection and climate change, performative activism is especially rampant; the Willow Project is a key example. 
Many are panicking over the 239 million metric tons of carbon that will be produced over 30 years, but what about the 5,981 million metric tons the U.S. produced in 2020 alone? The ecosystem and Caribou, which are already vulnerable, will be disrupted, but what about the toxic dyes, metals and non-renewable fabrics caused by fast fashion that pollute ecosystems and kill animals every day? 
Fury, anxiety and obligation have plagued the Willow Project, but in reality, the real problems, the ones that could cause irreversible damage, are ignored because doing something about them would require actual effort. 
Before criticizing Biden and Congress without doing research, many Americans need to look at their own lifestyles. Are three cars really necessary in a four-person family? Do people really have to buy new clothes every month from wasteful fast fashion brands? Can public transportation be utilized more? There are countless ways Americans can improve their carbon footprints. 
The government and its programs are largely responsible for the carbon emissions emitted in the U.S., but they cannot be blamed for everything. A good portion of the emissions are because of average Americans. Projects like the Willow Project will not help reduce carbon emissions or benefit the environment, but there are also far more pressing issues involving climate change.
Sustainability is expensive and time-consuming; that is undeniable. It is irrefutable that not all people have the luxury to be as sustainable as possible, nor is it possible to be perfectly sustainable. However, for those with the resources to try, and still choose to only sign petitions and repost occasional environmental problems online, the double standards involving climate change are clear. 
About the Writer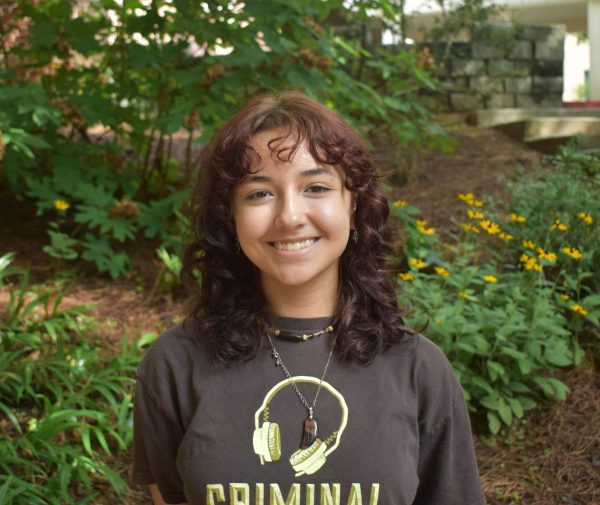 Stella Maximuk, Editor in Chief
Stella Maximuk is a senior and has been on the Southerner for three years. This year, she is Editor in Chief of the comment section and helps manage the...
Leave a Comment
Biden administration could not avoid Willow project approval
President Joe Biden approved the Willow project, a drilling project set to extract 600 million barrels of oil from Alaska's North Slope, on March 13 despite massive amounts of pushback from climate activists and members of his own party. Climate concerns of this project are valid as a project like this could expose the world to 227 million tons of carbon emissions, however, Biden could only do a minimal amount to prevent it and despite his best efforts, could not stop it.
Administration officials report that the Biden administration was limited by a law that protects ConocoPhillips, the company spearheading Willow. This law gives companies like ConocoPhillips the right to develop on the land they are leasing. If Biden were to reject the Willow project, ConocoPhillips could have sued. This would likely result in ConocoPhillips getting paid billions of taxpayer dollars and being able to develop the project anyway. Additionally, the courts and Congress have forced Biden to sign off on oil and gas leases in the past, with court mandates or congressional mandates. This project would have gotten approved one way or another.
Additionally, nearly all Alaskan lawmakers have lobbied persistently for the Willow project with the claims that the project will create jobs and revenue for the government. This is an important point due to the fact that Alaska does not get as much revenue from tourism as other states, so the Willow project will help Alaska to grow economically. It is also important to note that Alaskan lawmakers truly want what's best for their constituents and state and would not lobby for something they believed would be more of a detriment than a success. 
Support for the Willow project has also come from labor unions, building trades and several Indigenous groups in Alaska, including Democrat Mary Peltola, the state's first Alaskan Native elected to Congress. Indigenous groups in Alaska will benefit from the oil drilled by the Willow project and the taxes generated.
Many are criticizing Biden for breaking a critical campaign promise he made —  "No more drilling on federal lands, period. Period, period, period." Breaking campaign promises, however, is done quite often in Washington, D.C., especially with presidents. Former President Donald Trump made numerous broken promises during his time in office, ranging from vaccines, to the wall on the Mexico-United States border. While it is good to hold politicians accountable when they break promises, it is almost inevitable that they will at some point, and it is inane to think that they will act on everything they say they will.
To combat the environmental damage, the Biden administration has tried to reduce the scope of the project by demanding some concessions from ConocoPhillips. Biden also has intended to designate 2.8 million acres of land near the project as restricted for future gas and oil leasing. Additionally, right before the Willow project was approved, he blocked another oil drilling project in Alaska. While Biden did approve the project, he also understands the extreme nature of oil drilling projects and truly was not able to get out of the Willow project.
The Willow project will do some damage to the environment and Biden did break a campaign promise, but the approval of Willow was unavoidable and the Biden administration made the right decision to not fight it.
About the Writer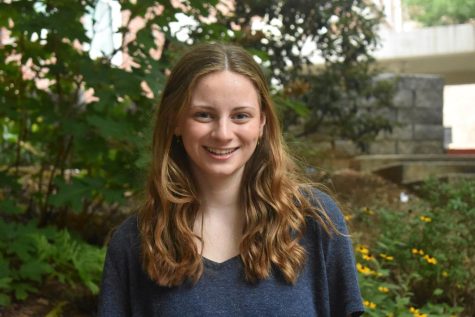 Katie Sigal, Comment Managing Editor and Social Media Editor
Katie Sigal is a senior and Comment Managing Editor and Social Media Editor for the Southerner. She is on the swim team and, in her free time, she likes...
Leave a Comment