Head to Head: Is ChatGPT a learning resource or a risky tool?
January 27, 2023
As ChatGPT becomes more popular, Co-Editor in Chief Aran Sonnad-Joshi and comment Associate Managing Editor Stella Maximuk discuss the possible effects of it.
ChatGPT must be critically evaluated, approached with caution
Artificial intelligence has surged in popularity recently, leading to the increased development of more and more tools that are quickly becoming viral online. While it is an incredibly valuable resource with huge potential, it is also extremely risky. With how AI is currently being developed, it will create problems in the future, and these problems should be addressed before it is too late.
AI can now hold conversations, generate images, write school assignments, create voices and complete seemingly any task, simplifying and assisting in day-to-day life. However, it can also be biased, easily abused, and could potentially take away jobs from real-life people. 
A newly introduced AI, ChatGPT, has become the main subject of these concerns. The platform uses AI to interact with users in a conservational way. It can answer follow-up questions based on previous information, admit mistakes, challenge incorrect premises, and reject inappropriate requests, according to its website. ChatGPT is trained by AI trainers through a reinforcement learning model using data samples, but despite this, the AI can still be incorrect, even when its response is plausible-sounding. 
Another major issue involving AI is bias. When asking ChatGPT if it has any biases, the AI said no because as a machine, it doesn't have any personal beliefs. However, because its training data is from the internet, it is possible that the AI's training data may contain biases. This, in turn, could lead to results that are unintentionally biased. Additionally, ChatGPT is not the only AI platform that has this issue. As long as the AI uses data from the internet, this problem will persist. 
Galactica, an AI platform by Meta, was shut down three days after its release because of inaccurate and racist results. Like ChatGPT, Galactica is a large language model. The only difference between it and ChatGPT, is that Galactica used 48 million text examples while ChatGPT used 570GB or 300 billion words to learn. When more information is used for training, the possibility of bias is increased. 
As more and more people utilize AI for writing, it is important to acknowledge these issues. AI is simply a tool — it does not have any morals and cannot understand the consequences of its responses. People, especially students, also need to understand that AI cannot be a solution for when they don't want to complete work. 
Another one of the biggest concerns surrounding ChatGPT is over its ability to complete students' schoolwork. Cheating has always been a serious issue for Midtown students, and now some have turned to AI. By copy and pasting a prompt into an AI writer, such as ChatGPT, many become under the impression that they can not only get away with cheating, but will also receive factual responses. 
However, even after using paraphrasing websites such as QuillBot, which is also powered by AI, it is possible for AI writing to be traced back. After using a sample paragraph written by ChatGPT, paraphrasing it several times using QuillBot, and pasting it back into ChatGPT, asking if the AI wrote it, the AI could recognize its writing. Furthermore, it needs to be reiterated that not all AI responses are accurate because according to ChatGPT's website, when training AI, there's no perfect source of truth online. 
For now, users need to be cautious and critically evaluate all AI-produced work to ensure that it is accurate, unbiased and used appropriately. AI has so much potential and is already an incredible tool, however, it needs to continue to be developed carefully so that we take steps toward a more automated future without consequences.
About the Writer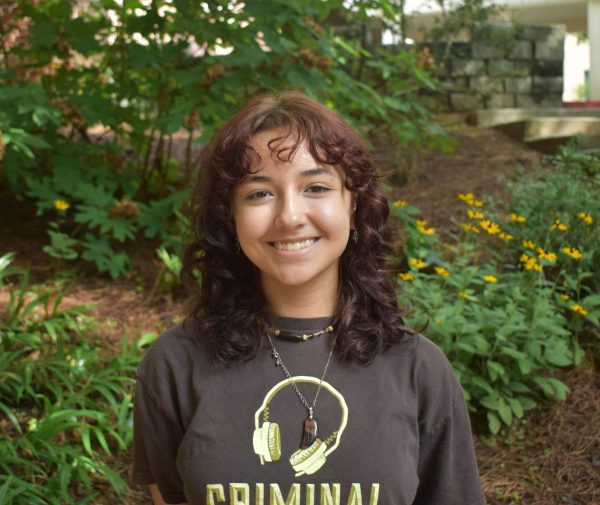 Stella Maximuk, Editor in Chief
Stella Maximuk is a senior and has been on the Southerner for three years. This year, she is Editor in Chief of the comment section and helps manage the...
Leave a Comment
ChatGPT is a helpful resource for students, teachers
ChatGPT can be a useful tool in schools for a variety of purposes, such as assisting with language learning, providing automated responses to frequently asked questions and supporting student research. However, it is important to note that it is a machine-learning model and not a substitute for human teachers or education professionals.
The previous paragraph was written by ChatGPT, an A.I. chatbot that is revolutionizing the way people view artificial intelligence. Following its release in November 2022, ChatGPT immediately began receiving national attention for its detailed responses to prompts and its understanding of human language. 
ChatGPT has raised concerns regarding its use in education with some, like The Atlantic's Stephen Marche, even declaring that "The College Essay is Dead." Fears that it will be used to cheat on school assignments have caused a number of school districts, including New York and Seattle, to ban or restrict its use on school devices and networks. However, fears of ChatGPT are overblown and current solutions, like banning it, are ineffective.
Although AI is able to mimic human writing, it's not a perfect substitute for student-written assignments. Many of the responses given by ChatGPT use filler words, repetitive phrases, and vague generalizations. The AI is usually unable to add nuance and depth to its writing and answers are often factually incorrect. This is especially true when ChatGPT is asked questions about subjects like art, poetry, and music. Teachers can usually differentiate between AI and student writing because of this, making it even harder to successfully cheat.
Furthermore, banning ChatGPT is largely a symbolic measure. Even if the website is blocked on school devices, the vast majority of high school and college students have access to mobile devices. Students are also often able to access other computers at home to complete homework assignments. ChatGPT is only the first software and other advanced chatbots are likely to emerge soon. Rather than fighting a losing battle against artificial intelligence, schools should use it for their own benefit.
Teachers are often overworked and AI could help ease the burden. ChatGPT is able to help teachers develop lesson plans by quickly producing materials. In an article for EdWeek, Madeline Will found that a teacher used ChatGPT to write ten paragraphs in different styles so his students could compare them. Without it, he would have had to write each paragraph himself. ChatGPT isn't a substitute for teaching but it can be used to complete tedious tasks, allowing teachers to further focus on helping students. 
It could also help students learn better by distilling complicated concepts into simple explanations and providing. This can be used as a starting point for deeper exploration and research. When I asked ChatGPT to explain the philosophy of Jean Baudrillard (a notoriously complex subject), it provided me with a summary of his ideas in simple language. After I asked it to recommend resources to learn more, it listed a variety of different sources and suggested: "reading his work multiple times and engaging with other sources to gain a deeper understanding."
While ChatGPT may allow cheating on certain assignments, it's here to stay. It would be more productive for schools to embrace it than ban it. Doing so will prevent pointless restrictions while giving teachers an important tool that can make their jobs easier and allow them to focus more on students.
About the Writer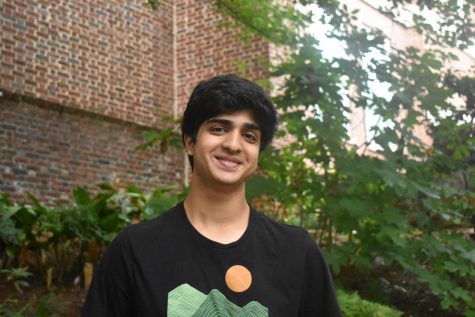 Aran Sonnad-Joshi, Co-Editor in Chief
Aran Sonnad-Joshi is a senior and a Co-Editor in Chief of The Southerner. This is his third year on the Southerner staff. He is also a member of the Lincoln-Douglas...
Leave a Comment