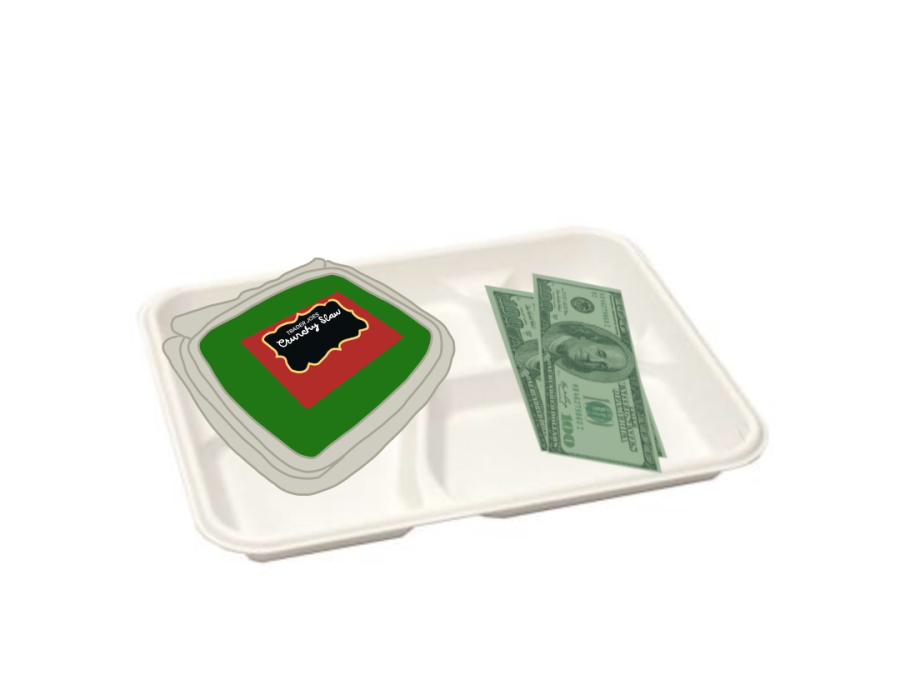 Head to Head: Should students be allowed to go off campus for lunch?
December 20, 2022
Comment Section Editor Lily Rachwalski and Writer Liam Geissler-Norseng debate if Midtown students should be allowed to eat off-campus for lunch.
Midtown should adopt an open campus lunch policy
Open Campus lunch, which is when students are allowed to leave campus for lunch, is a happy memory that many high school graduates look back on. However, Midtown's strict adherence to a closed-campus policy curbs the making of more than just memories. 
Over the 2022 summer, Atlanta Public Schools notified Midtown families that school cafeteria breakfast and lunches would now cost a fee — a change from last year, where students were provided with two free meals a day during both the school year and breaks. 
APS's amendments to its free lunch policy makes cafeteria meals a less appealing option to students, as they now cost money and are potentially less appealing or nutritious than other options. Cafeteria lunches and breakfasts rarely provide enough nutrients and proteins, especially for student athletes, who need to consume more to support their bodies. There's a solution to this problem that Midtown has rebelled against for years: an open-campus lunch policy.
An open campus lunch would allow students to come and go from the Midtown campus on 10th Street and Monroe Drive during their lunch periods, adding flexibility to the school day. During this break, students could choose where to spend their time and there are a plethora of good options.
Students could choose to venture across Monroe to Midtown Promenade and get food from stores like Trader Joe's, Woody's, Starbucks and Mellow Mushroom. These options provide more variety in a student's day and provide them with less cookie-cutter and potentially more nutritious options than what is served to students in the school cafeteria. Students would have a larger choice over what and how much they eat, promoting healthy eating habits and decision-making skills. 
 The addition of an open-campus policy would encourage the spending of money in nearby areas, which would further enrich the Midtown community's economy and create additional connections between our school and the Midtown community. 
An open campus lunch policy could also serve as an outlet for student-athletes — a way to squeeze in a run for the cross country or track team at Piedmont Park before they are shuttled off to soccer or basketball practice when the clock hits 3:45 p.m. Midtown's location directly across from the Piedmont Park meadow makes getting fresh air during lunch easy, as students could choose to picnic, go for a walk or run, or enjoy some of Atlanta's finest greenspace in any way they choose. 
An open campus lunch policy would also serve as a good way to reward students with high passing or attendance rates. Currently, students only are rewarded for perfect attendance each month with a small gift or snack — something like a caramel apple, a Midtown-branded scarf or a water bottle. 
These gifts usually go wasted, as they are usually of low quality or unwanted by the students who receive them. A more effective and appreciated way of celebrating high-achieving students would be allowing them greater responsibility and control in their own lives. Midtown could easily police the students who are allowed to leave versus those who are not allowed to leave — we now all have newly-printed student IDs, which we are required to have on us at all times. 
The school resource officers or teachers who are always manning the gates, making sure no students exit, could now serve as gatekeepers as well. Qualified students could be allowed in and out of the campus-based on certain criteria, something like a high passing grade or attendance rate, set by the administration.
In order to ensure healthy, accessible food options and reward high-achieving students, Midtown must make a change for the better and consider instating an open-campus lunch policy.
About the Writer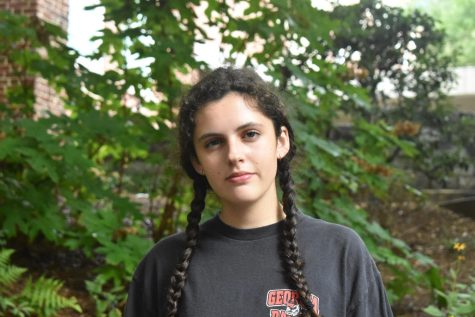 Lily Rachwalski, Comment Section Editor
Lily is a sophomore and is excited to start her second year with the Southerner. Apart from the Southerner, she is a part of both the Midtown ultimate...
Leave a Comment
Midtown should continue to adhere to its closed campus policy for lunch
Open lunches, where students can leave campus during lunchtime, are a staple of many high schools across the nation. However, Midtown's strict adherence to a closed campus policy is an important measure to protect the safety of students and ensure an organized and productive learning environment.
Improving attendance is an uphill battle for many schools across Atlanta Public Schools. Though Midtown has one of the highest attendance rates among APS high schools, an open lunch would change that. Instead of receiving students in the morning and retaining them until 3:45 p.m. with relative ease, administrators would be fighting a losing battle to get students to return halfway through the day. Not only would many students not come back, but a large portion of those who did would do it late. High schoolers are not known for being on time, and a 45-minute off-campus trip with a get-yourself-back-in-time mindset does not play to their strengths.
Aside from attendance, there is a compelling logistics side to the argument. With two packed parking lots of student vehicles, traffic at the beginning and end of the school day is unpleasant, to say the least. An open campus would add four more periods of in-and-out traffic around Midtown. Moreover, the short gap between first and second lunches would exacerbate congestion as tardy returning vehicles would conflict with existing ones.
In addition to attendance and logistics concerns, there are also serious safety implications. After school, restaurants on Monroe Drive like Woody's, Starbucks and Mediterranean Grill are popular destinations for students. These destinations would no doubt be similarly popular during an open lunch, but students need to cross the Monroe and 10th Street intersection to get there. This intersection is notoriously dangerous for pedestrians, and it would be irresponsible for Midtown to create more foot traffic there.
Despite the danger it poses to students, proponents of an open lunch argue that it would provide students with better meal options. However, such benefits do not outweigh the negative effects. Open lunch may offer a superior cuisine but it also endangers students, and a promise of 'better food' should not take priority over the health and safety of students. Why not? Explain here.
Opening up campus would also amplify economic differences between students. Restaurant options close to Midtown like Woody's CheeseSteaks and Metro Fresh are not particularly affordable, and the gas to drive to cheaper options can be expensive. This leaves less fortunate students to stay at school and get school lunch, while more affluent students would leave campus to purchase their meals elsewhere. It's important that Midtown's policies affect students evenly across every economic class, and an open lunch would do just the opposite
Security has been an increasing concern at Midtown. The implementation of metal detectors and backpack searches, as well as body scanners, have been significant steps in alleviating the issue. Yet, these security measures can only be effective if they are used every time large groups of students enter the campus. Without any metal detectors at exit gates to the parking lots, this expensive new technology is rendered ineffective.
  To keep up the attendance rate, while simultaneously ensuring the safety and security of students, Midtown needs to hold strong on its closed-campus policy. While an open lunch might have an upside for some students, the rest of the student body would be forced to suffer the consequences.
About the Writer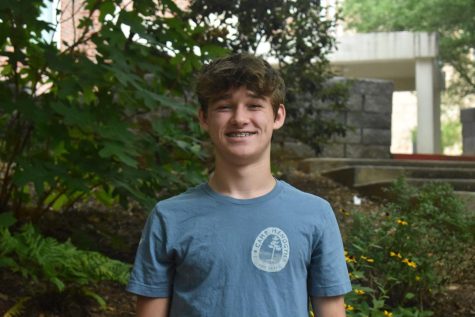 Liam Geissler-Norseng, Writer
Liam is a Sophomore in his second year writing for the Southerner. Outside the paper, he plays on the varsity tennis team and competes with the G3 Robotics...
Leave a Comment