Head to Head: Who has the responsibility for fixing the climate crisis?
December 20, 2021
Southerner staff members Stella Maximuk and Anna Rafferty weigh-in on what is the most effective method to tackle the climate change crisis.
Government action is the most effective way to reduce climate change
The annual United Nations Climate Change Conference (COP26) serves as a reminder of the growing problems stemming from climate change. While many nations have collectively agreed on the steps needed to reduce climate change, little progress has been made. Climate change cannot be single handedly improved by individual action, it needs to be improved through international government action.
Thankfully, the purpose of COP26 is to allow nations to negotiate with each other to find strategies to reduce climate change, with the goal of preventing the world from heating more than 1.5 degrees by the end of the century. Anything more than 1.5 degrees will lead to catastrophic events, such stronger storms and fires, along with droughts and the melting of the polar ice caps. In order to prevent this, nations must cut their carbon emission levels in half by 2030. 
Out of all five main carbon emitting sources — energy, industry, transportation, buildings and agriculture — government action can reduce all of them, unlike community-based action. Individual action is still very important for reducing carbon emissions;however, government action is the most effective way to get to the 1.5 degrees goal. 
The top leading carbon emission sources globally are from energy. According to the United Nations, 80 percent of the world's energy comes from the use of fossil fuels. Fossil fuels are responsible for two thirds of the global carbon emissions. Unless individuals can afford solar energy, there is not much people can do except rely on fossil fuels for energy. Governments, on the other hand, have full responsibility for the usage of fossil fuels and need to stop relying on them. 
Shifting to cleaner and renewable energy sources, such as wind, hydro and solar power will not only reduce carbon emissions, but will boost electrical power and reduce air pollution. Renewable energy also creates cleaner and safer jobs that can improve and boost economies. This would be beneficial for countries like China who have problems with air, water and land pollution due to the greenhouse gases produced. 
As for transportation, buildings and agriculture, governments can increase regulations that will improve the sustainability and efficiency of these carbon-emitting sources. This will reduce the emissions created by them. 
As of 2018, the top carbon-emitting countries are China, the United States and India. These counties combined are responsible for 42.8 precent of the global carbon emissions. At COP26, India announced an updated carbon plan that will significantly reduce carbon emissions by 2070. China also updated its climate change plan;however, for a country with the leading amount of carbon emissions, not enough progress is being made.
President Joseph Biden has also taken steps to reduce carbon emissions in the United States. Biden has rejoined the Paris Climate Agreement and now has created the Build Back Better Framework. This policy, along with his Infrastructure deal, aims to cut greenhouse gas pollution by 50 percent by 2030, lower the cost for clean energy, improve water and air quality and finally create clean, well-paying jobs. 
However, these steps aren't enough. Even with the updated plans, Earth is still predicted to heat to 2.7 degrees, which is much higher than the 1.5 degree goal. Governments are responsible for the well-being of their citizens. If climate change continues at this pace, the increasingly catastrophic weather will undoubtedly harm humanity. For this reason, governments need to cooperate with each other and step in more to improve climate change.
About the Writer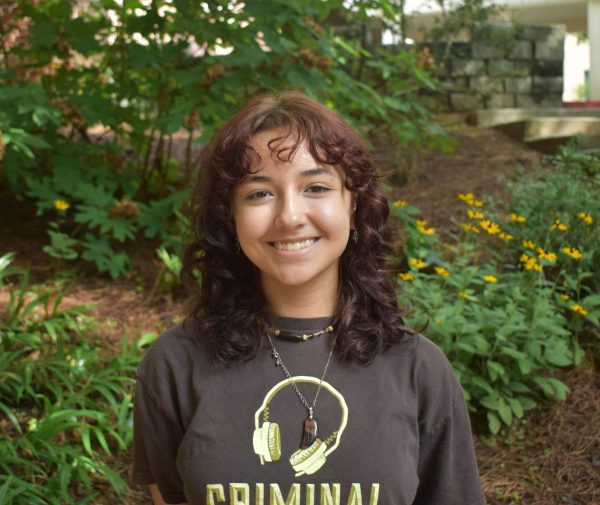 Stella Maximuk, Editor in Chief
Stella Maximuk is a senior and has been on the Southerner for three years. This year, she is Editor in Chief of the comment section and helps manage the...
Leave a Comment
Community and individual action is the most effective way to reduce climate change
The impact of global warming on the lives of young people in the modern world is extremely noticeable. Mental and physical health are negatively impacted, and there is a decreased desire to have children due to the current state of our planet.. The yearly Global Carbon Budget report shows that we have about 11 years left to avoid the worst possible degree of damage.
Everyone has a responsibility to do what they can for the planet, and students are no exception. High school students must consider taking steps to lead greener lives, such as limiting paper use and using cleaner transportation to get to school.
While being eco-friendly is undoubtedly crucial, something that deserves more attention is the responsibility school districts and administrations hold as parts of the community in mitigating the very serious effects of global warming. The use of paper, for example, accounts for 33-40 percent of global deforestation.
In just one day, the average high school could consume as many as two thousand sheets of paper, used for anything from worksheets to report cards. This translates to over 320 thousand sheets of paper used per year. Not only is this a waste of natural resources, but paper is also very expensive. On average, schools spend around $16,000 on paper per year. These funds could be reallocated to other necessary areas, such as tools to facilitate more sustainable learning. 
Fortunately, online learning platforms such as  Midtown's recently adopted Schoology and Google Classroom have allowed more classwork to be completed virtually, decreasing the use of paper. The Digital Bridge, an APS technology program, provides all students with a school-issued Chromebook and Wi-Fi hotspot, which makes these platforms accessible to all students, regardless of their financial status.  
However, paper is still used by a large number of teachers. Waste goes hand in hand with this –- anyone walking down the halls can observe papers balled up or thrown in trash cans instead of being properly recycled. A further reduction of paper use and higher encouragement of recycling has the potential to be very beneficial. 
The climate change efforts of Midtown cannot end there. Energy use, especially waste, is another area that needs to be addressed. Within the United States, there are about 17,450 kindergarten through twelfth grade school districts. Collectively, they spend over $6 billion per year on energy, which averages out to just under $344,000 per individual district.
Schools need a lot of energy in a 21st-century environment — whether for computers, classroom lights or heating systems. However, according to Energy Star, a program run by the U.S. Department of Energy and the Environmental Protection Agency, up to 30 percent of a district's energy use is either unnecessary or poorly managed.
While likely not on purpose, such waste does occur. Classroom lights are left on when natural daylight is sufficient enough for students and staff to see. Also, devices are left charging long after their battery is full and smart boards are left on even when they aren't needed for instruction. 
This waste can be reduced by making teachers, students and the administration more aware of small instances of misuse that can cause far bigger issues. Not only will this be beneficial for the environment, it will save money. Districts could save as much as $103,200 based on yearly spending numbers if they cut back on energy use.
Another commonly-held viewpoint is that governments, rather than smaller communities and individuals, hold responsibility for protecting the environment. The issue is that governmental policies can be difficult to enforce on a wide scale, meaning compliance with climate-change policies can be uneven. 
This makes community-based action a necessity. Schools, as centers for education and change in the community, are the perfect starting points for this. In the end, the message is simple: current local climate change prevention efforts need to be increased so Earth can continue to sustain humanity. After all, there is no planet B.
About the Writer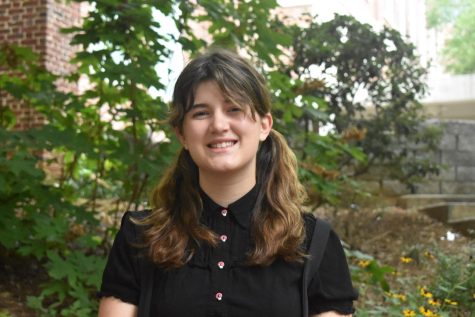 Anna Rafferty, A&E Associate Managing Editor
Anna Rafferty is very excited to write for the Southerner this school year. She graduates in the class of 2023 and also participates in Extemporaneous...
Leave a Comment