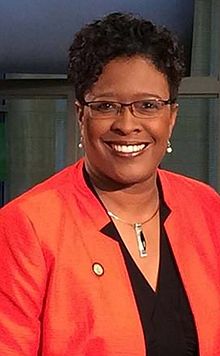 Courtesy of Keisha Sean Waites
Keisha Sean Waites
Keisha Sean Waites is a candidate for the City Council Post 3 At-Large. Waites served 3 terms in District 60 of the Georgia House of Representatives from 2012 to 2017. Waites has worked with the Federal Emergency Management Agency (FEMA), an organization that supports first responders and aims to mitigate danger and hazards, leading operations and affairs in the division.
Economy 
Believes Atlanta should be a driver of economic development

PLans on partnership with the Georgia Department of Economic Development and Fulton County Department of Economic Development
Crime
Prioritizes public safety and crime prevention

Wants to adjust the citizen/officer ratio to account for the large population

States she want to reduce the high turnover of  the APD to limit danger

Supports the use and expansion of security cameras

Served on the General Assembly  on both the Juvenile Justice and Public Safety committees
Social equity
Plans to equitably manage the expansion and growth of the city

Will ensure benefits are made in all parts of the city
Housing 
Emphasizes protecting seniors and legacy residence from gentrification

Promotes affordable housing and wants to re-invest in bank owned housing units

Supports changing zoning for multi-unit housing
Infrastructure
Will make sure contractors are using up to date materials and methods for construction

Prioritizes ensuring water and sewer systems is update to provide clean, affordable water that supports the growing population

Supports trash pickup
The Southerner intends for this area to be used to foster healthy, thought-provoking discussion. Comments are expected to adhere to our standards and to be respectful and constructive. Furthermore, we do not permit any of the following inappropriate content including: Libel or defamatory statements, any copyrighted, trademarked or intellectual property of others, the use of profanity and foul language or personal attacks. All comments are reviewed and approved by staff to ensure that they meet these standards. The Southerner does not allow anonymous comments, and requires a name and valid email address submitted that are variable. This email address will not be displayed but will be used to confirm your comments. Online comments that are found in violation of these policies will be removed as quickly as possible.