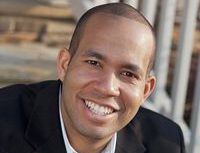 Jason Esteves
Esteves is the current Board Chair and an at-large representative. He graduated from the University of Miami and soon after his graduation, he began teaching at an underperforming school to help students reach success. He is focused on reaching equity in APS. 
Curriculum
In the years since he has been in office, graduation rates have risen from around 50 to 80 percent. 

He launched the APS turnaround plan for underperforming schools.

Provided all students with laptops and internet access.
Social Equity
Adopted an Equity Policy and Anti-Racism Resolution during his time serving on the Board.

Created the Center for Equity and Social Justice.

Guarantees safe facilities for all members of the community.

Will continue to advocate for having high-quality teachers and leaders in every class and school. 
COVID-19
Will continue to discuss vaccine mandates in the district.
Community Engagement
Will help students, teachers, and parents feel heard.

Will create more community engagement opportunities. 

Focused on working together to give students the best education possible.