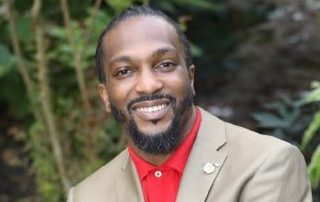 Jason B Allen
Allen has 17 years of experience working as an educator and looks to create a positive learning environment for Black Atlanta students. He is also a Special Education teacher, District Administrator, Family Engagement Specialist and a Brightbeam education activist and School Program Director.
Curriculum
Plans to help students through improving early education and workforce development.

Aims to provide a higher quality of education for students.

Wants to balance budgeting with academics.
Social Equity
Recognizes that schools south of Highway 20 are lacking in investments.

Aims to provide wraparound services.

Plans to implement better education infrastructure. 
COVID-19
Community Engagement 
If elected, he plans to end what he calls a decline in leadership.

Plans to improve student outcomes by improving family and community engagement while prioritizing feedback and increasing flexibility for teachers and instructors.