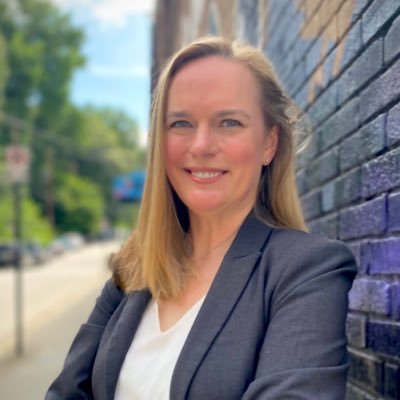 Tamara Jones
Tamara Jones works in architecture and urban planning and she has been an APS parent for 15 years. She has been involved on Community Master Planning projects throughout the metro area and has served on the SPLOST Oversight Committee, the Excellent Schools Committee, and the District Executive Committee for Atlanta Public Schools. Jones has lived in Inman Park since 1996 and this campaign is her first entry into politics. 
Curriculum 
Ensure every student learns to read

Supports the creation of a comprehensive wellness strategy that includes nutrition, mental health, ect 

Include financial literacy in curriculum 
Equity
Supports devoting resources and working with communities to determine specific barriers to attendance in order to remove them

Believes the Board must "build bridges between the past and the future, between a school and its surrounding community, between APS clusters, between schoolwork and a child's lived experience" to prepare children for life "no matter their background or circumstances or individual needs"
COVID-19 
Wants to develop a comprehensive Emergency Operations Plan to address multiple threats, including infectious diseases, and share the plan with the community.
Community Engagement  
Each APS cluster needs to develop a strong working relationship with the Neighborhoods and Neighborhood Planning Units

(

NPUs) that represent their communities.

Build connections among APS clusters

Believes Every family, student, educator, and community deserves an engagement infrastructure that is authentic, predictable and reliable, and equitable

. 
The Southerner intends for this area to be used to foster healthy, thought-provoking discussion. Comments are expected to adhere to our standards and to be respectful and constructive. Furthermore, we do not permit any of the following inappropriate content including: Libel or defamatory statements, any copyrighted, trademarked or intellectual property of others, the use of profanity and foul language or personal attacks. All comments are reviewed and approved by staff to ensure that they meet these standards. The Southerner does not allow anonymous comments, and requires a name and valid email address submitted that are variable. This email address will not be displayed but will be used to confirm your comments. Online comments that are found in violation of these policies will be removed as quickly as possible.