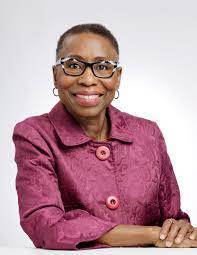 Sherry B Williams
Sherry B. Williams is a candidate for the City Council Post 3 At-Large. Williams worked for the Georgia General Assembly. As a breast cancer survivor, she plans to fight for Atlantans the same way she did cancer. 
Economy
Plans to put resources into small and medium sized businesses to help build a diverse business community 
Crime
Supports reforming the APD

Wants to get to the root of systemic injustice
Social equity
States that she will fight for all Atlantans. 

Works with leaders and residents to improve life for communities and residents that are underserved
Housing 
States that she will make sure that affordable housing is built with the help of Invest Atlanta and the Atlanta Housing Authority

Protect neighborhoods from increased gentrification
Infrastructure
Advocates for the Metropolitan Atlanta Rapid Transit Authority (MARTA) and transportation expansion

Lead a project to build sidewalks for children to access the Adams Park Library and Andrew & Walter Young YMCA

Has made and plans to make improvements with streets and sewers including potholes and street lights
The Southerner intends for this area to be used to foster healthy, thought-provoking discussion. Comments are expected to adhere to our standards and to be respectful and constructive. Furthermore, we do not permit any of the following inappropriate content including: Libel or defamatory statements, any copyrighted, trademarked or intellectual property of others, the use of profanity and foul language or personal attacks. All comments are reviewed and approved by staff to ensure that they meet these standards. The Southerner does not allow anonymous comments, and requires a name and valid email address submitted that are variable. This email address will not be displayed but will be used to confirm your comments. Online comments that are found in violation of these policies will be removed as quickly as possible.