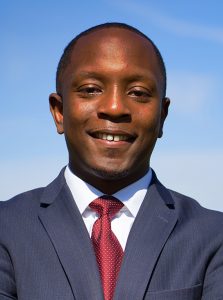 Courtney English
Courtney English is a candidate for Atlanta City Council President. English is an Atlanta native. He began serving on the Board of Education at 24 and helped to increase the graduation rate at Atlanta schools. 
Economy
Looks to increase economic growth and opportunity, in part to slow crime
Crime
Plans to work to remove illegal weapons and fight violent crime
Improved the Office of Safety and Security to work in APS to reduce violence and resolve conflicts
Social equity
Supports turning schools into stronger schools for all students
States that he will invest in underserved communities
Housing
Prioritizes affordable housing for residents
Accomplished making vacant schools into affordable housing
Led an eviction relief effort during the start of COVID-19
Infrastructure
Plans to increase the number of bike lanes and walking paths
The Southerner intends for this area to be used to foster healthy, thought-provoking discussion. Comments are expected to adhere to our standards and to be respectful and constructive. Furthermore, we do not permit any of the following inappropriate content including: Libel or defamatory statements, any copyrighted, trademarked or intellectual property of others, the use of profanity and foul language or personal attacks. All comments are reviewed and approved by staff to ensure that they meet these standards. The Southerner does not allow anonymous comments, and requires a name and valid email address submitted that are variable. This email address will not be displayed but will be used to confirm your comments. Online comments that are found in violation of these policies will be removed as quickly as possible.