Graphic by Anna Rachwalski, photos courtesy of Carrie MacBrien
Are social media challenges a force for good or evil?
October 20, 2021
Challenges originating on social media, such as the recent "Devious Licks" trend, have caused serious damage to Midtown facilities. But do all social media challenges have such negative effects?  Comment Managing Editor Marcus Johnson and News Associate Managing Editor Aran Sonnad-Joshi take sides on whether social media challenges have positive or negative effects.
Social media challenges bring attention to important issues, create community
In 2014, the Ice Bucket Challenge captured the attention of people around the world as participants, including celebrities and politicians, began posting videos of themselves online dumping buckets of ice water on their heads to raise awareness for ALS (amyotrophic lateral sclerosis).
The challenge quickly spread and raised $220 million for the ALS Association and millions more for other ALS charities. 
With the rise of social media trends such as "Devious Licks" and the "Tide Pod Challenge," it might seem like these challenges are just dangerous trends that encourage users to do harmful things for internet recognition. However, they are not inherently bad. The same forces that cause people to follow harmful trends can also be used to promote positive challenges, like the Ice Bucket challenge.
Social media platforms are commonly used to raise awareness since they allow for information to be spread quickly. Social media challenges can be even more effective than just spreading information because they invite users to participate. In 2014, the "#NoMakeupSelfie" challenge in the UK encouraged people to post selfies of themselves in response to traditional beauty standards. Soon, the challenge was paired with cancer research donations and, as the challenge spread throughout the UK and to other countries, it raised millions for cancer research.
Similarly, the annual "Movember" challenge, which started in 2003, encourages men to grow mustaches in the month of November to raise awareness for health issues such as prostate cancer and suicide prevention. Although "Movember" began before social media gained popularity, the challenge has grown across platforms. While social media can be used for harmful purposes, challenges also have the potential to shine light on important issues by taking advantage of social media's propensity for viral content.
Besides raising awareness, social media challenges can also inspire users to be creative and work together. Participants in 2014's mannequin challenge had to collaborate to approach the challenge in interesting and unique ways. As the challenge continued, the videos got increasingly complex. Similarly, trick shot challenges also require creativity to design and perform trick shots that require both luck and skill. 
These both demonstrate that social media challenges do not have to be dangerous and can simply be tests of talent and ingenuity. Social media can often seem very self-centered, but challenges like these can actually bring people together for a common goal. As investigations into Facebook's disregard for privacy continue following the emergence of two whistleblowers, it has become apparent that social media often spreads divisive content, and, in these times, we could all use a laugh. Social media challenges provide a way for internet users to connect and come together virtually.
About the Writer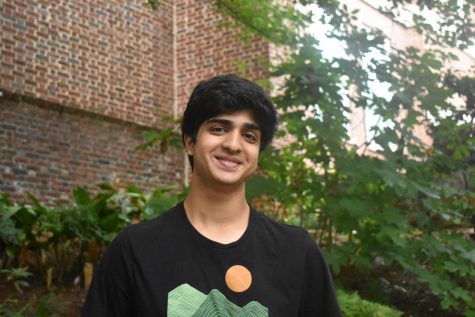 Aran Sonnad-Joshi, Co-Editor in Chief
Aran Sonnad-Joshi is a senior and a Co-Editor in Chief of The Southerner. This is his third year on the Southerner staff. He is also a member of the Lincoln-Douglas...
Leave a Comment
Social media platforms promote irresponsible behavior with challenges
Whether it's missing soap dispensers or graffitied walls, the results of the latest popular social media challenge are evident throughout the bathrooms at Midtown.
The widely popular TikTok challenge, "Devious Licks," encouraged students to vandalize and steal school property, leading to significant damages to schools across the country. Midtown students joined the trend, and the school has poured considerable time and money into cleaning and repairing the restrooms in the past month. While the destruction has reached unprecedented levels at Midtown, the source of the problem is nothing new. *
The most recent trend of stealing and destroying school property is the latest in a long line of dangerous social media challenges. Challenges such as the "Tide Pod Challenge" or "Cinnamon Challenge" have serious health risks, resulting in many hospitalizations and multiple deaths. Students caught vandalizing or stealing school property as part of "devious licks" have been punished, including being forced to pay the cost of the damages.
Those who participate in social media challenges that harm themselves or others are responsible for their own actions, but social media platforms are also responsible for their continued promotion of these challenges. The platforms' algorithms push harmful content onto users, particularly teenagers, with no regard to the serious consequences of these challenges. 
By prioritizing these videos in users' feeds, platforms are encouraging dangerous content. But it is content that is more likely to get users to interact with the platform, through liking, sharing or participating in the trend. In order to stand out, content becomes more and more outrageous, and often more dangerous.
When users interact with these videos, social media algorithms feed them more, creating a cycle that fuels the popularity of dangerous challenges. Users are pressured into participating, either by the potential for internet popularity or the fear of missing out, leading them to make rash decisions for the sake of internet fame. Earlier this year, the "Milk Crate Challenge" saw participants try and fail to climb atop a pyramid of milk crates. The videos, which depicted people falling and injuring themselves, earned millions of views on social media platforms such as TikTok. Heavy social media use has been found to lead to an increased risk for mental health issues, and the fear of missing out on what others are doing is a potential driving factor in people's participation in social media trends.
The far-reaching consequences of these challenges are emblematic of a larger problem. Social media companies push dangerous content onto users, especially vulnerable teenagers, preying on their fear of missing out on the latest popular trend. The dangers of social media challenges extend beyond vandalized bathrooms, to the core of social media algorithms, which perpetuate dangerous trends for clicks.
About the Writer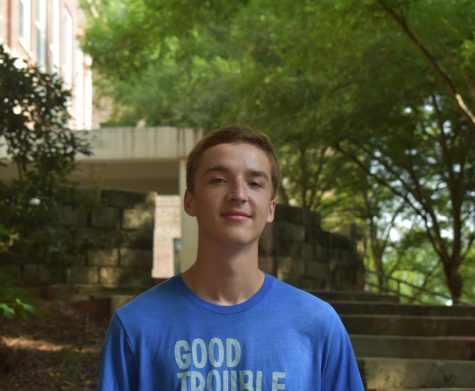 Marcus Johnson, Comment Managing Editor
Marcus Johnson is a senior in his third year on the Southerner. When he's not hard at work writing, he runs cross country and track for Midtown and plays...
Leave a Comment