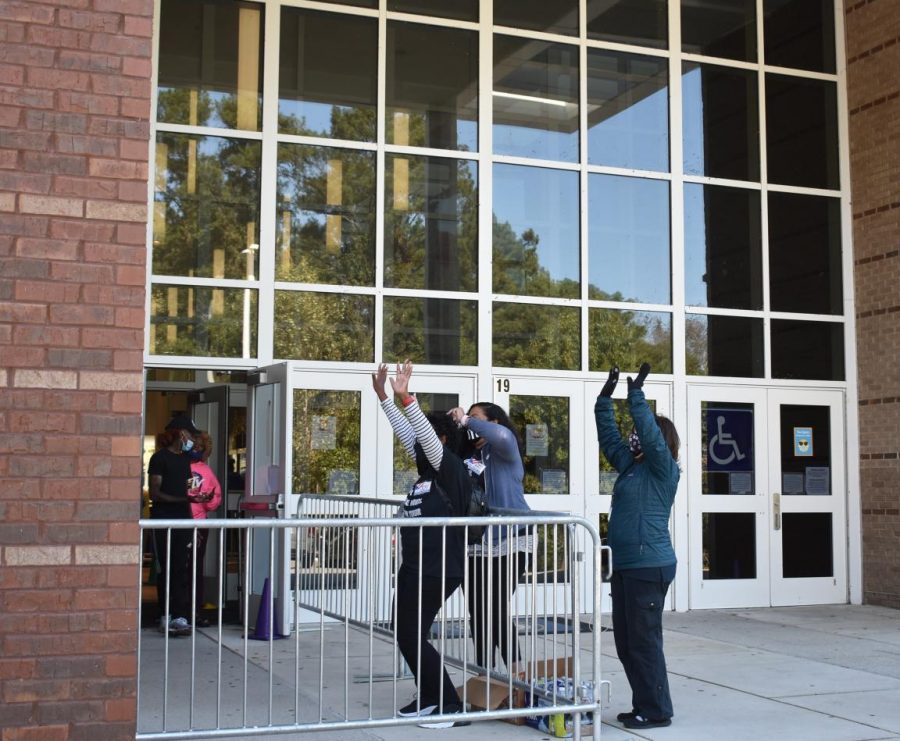 Bunche Middle School
At Bunche Middle School, the community fostered an environment to energize voters. Not only was there a DJ playing music, but whenever someone exited the building after voting, a crowd of volunteers cheered them on.
Many voters recognized the gravity of this election.
"We're voting to make a difference for [our son]," voter Sinthuk Pittner said. "That's really it. Just making a difference for our kid. Not only that, but our livelihood. It's a big impact on what's going to go on for the next four years.
Other voters emphasized how important it is to set an example for the next generation of voters.
"I just wanted my son to see the impact of this," voter Brittney Menendez said.
Overall, voters agreed that voting is one of the best ways to facilitate long term change.
"This is the first time it's felt like our voices are really being heard at the moment," Pittner said. "Before, yes, it has always meant well. But this time, people need to speak up."