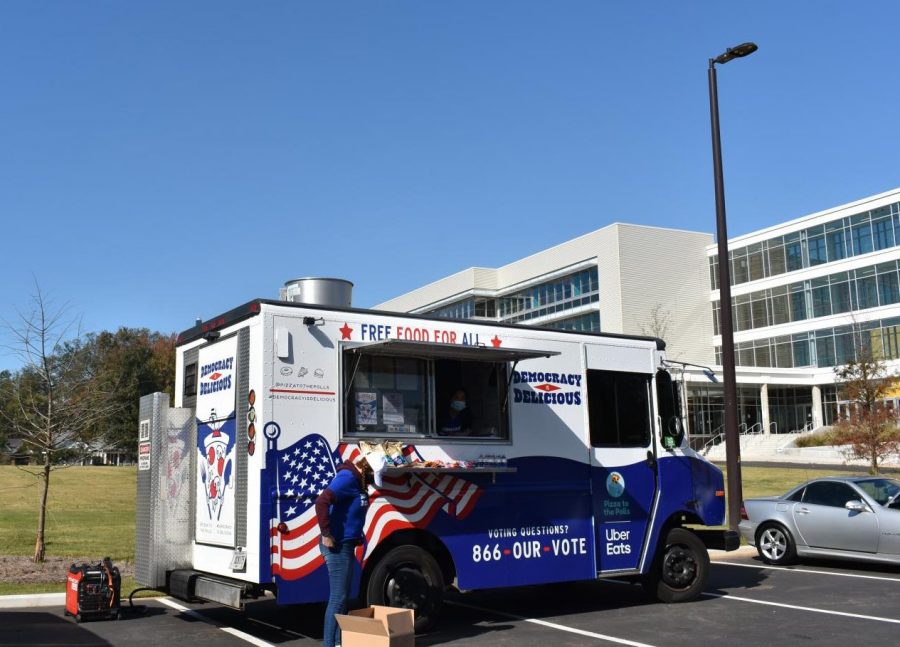 David T. Howard Middle School
At David T. Howard Middle School, poll workers, poll watchers and other volunteers were more than prepared to handle a larger turnout than what showed up.
A Pizza to the Polls van parked in the parking lot played music and passed out snacks to volunteers and voters alike. This nationwide organization has been providing snacks to voters waiting in line during early voting and did the same during election day. This was just one of many ways volunteers at Howard sought to make voters feel welcomed.
"I actually was escorted into every single station," voter Amanda Gregory said. "This was my first time voting so I was a little nervous. I feel good about participating in it and who I voted for."
Poll workers and watchers also emphasized how important it is for voters to feel comfortable and safe while voting.
"This is my first time I've ever done this," Zahniser said. "I think everyone's entitled to a fair election and to be able to vote. I'm here to make sure that there is no room for voter intimidation."