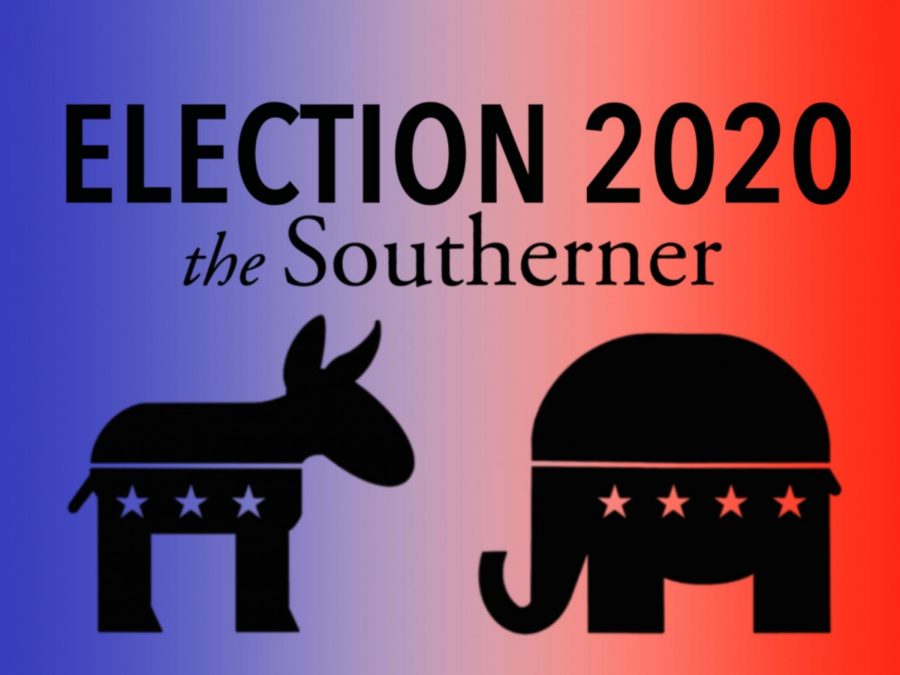 US Senate Special Election: "jungle primary"
With 20 candidates on the ballot, the US Senate Special Election following former Senator Johnny Isakson's retirement has been competitive, with candidates eager to show their political and ideological differences from the field. In order to win the election, a candidate would have to receive 50% plus one vote. According to 538's collection of current polls, no one candidate is polling at 50%, meaning a runoff between the two leading candidates is expected. The three candidates who have emerged in the polls as front-runners are Senator Kelly Loeffler (Republican), Reverend Raphael Warnock (Democrat) and Representative Doug Collins (Republican).
When former Senator Johnny Isakson retired in 2019, Governor Brian Kemp appointed businesswoman Loeffler to fill the vacancy. Loeffler quickly established herself as a strong supporter of President Donald Trump, boasting throughout the campaign about how closely her voting record aligns with Trump's beliefs. Collins, who was Trump's recommendation to fill Isakson's seat, joined the race in January and has been vying for the conservative vote. Since the beginning of the campaign, Collins and Loeffler have been competing for the label of the most 'Pro-Trump' candidate, with both campaigns spending millions of dollars on attack ads bashing the other candidate for not being conservative enough for Georgia.
On the other end of the political spectrum, Warnock has emerged as the leading Democrat candidate in the race. Warnock is the Senior Pastor of Ebenezer Baptist Church, credited as being a birthplace of the Civil Rights Movement, and has run on a platform of unity and reform. His campaign strategy has greatly differed from Loeffler and Collins, choosing to run ads about his stances on paramount issues in this election instead of attack ads. Matt Lieberman, son of Senator Joe Lieberman, has also thrown his hat in the ring, but he hasn't been polling nearly as high as Warnock.
In order to offer readers a comprehensive view of the election, The Southerner has compiled stances from each candidate according to their campaign website or in their own words about the key issues from our poll. Loeffler, Warnock and Collins discuss their platform in more detail on their websites.