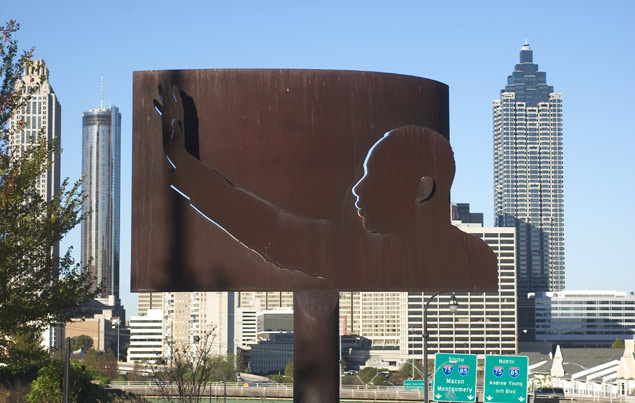 Proposed Freedom High School name references ideals of the city
The proposed name Freedom High School seeks to encompass overarching principles of the City of Atlanta and strike a middle ground between a historical figure name and a location-based name.
As a noun, freedom carries both connotations and denotations of physical and societal liberty and independence. As a concept, freedom is embedded in Atlanta's culture, with the name bestowed upon both Freedom Park and John Lewis Freedom Parkway.
Proponents of a change to Freedom High School believe the name encompasses the school's location, the ideals behind Atlanta and an idea that can take many forms and encourage 'individuality and creativity.'
Because Freedom is neither the name of a historical figure or a geographic marker, many hope that a change to Freedom High School would avoid a future name change controversy that has caused rifts within the existing Grady community.