Should colleges do affirmative action for racial minorities?
April 11, 2019
News section editor George Lefkowicz and comment associate managing editor Joanna Baker debate whether colleges should provide an advantage in admissions to racial minority students.
Affirmative action decreases racial divide in colleges
The battle over higher education is a horse race unlike any other. Colleges and Universities simultaneously hold the hopes and dreams of teenagers while causing a divide in society. This only increased as a Harvard University was sued over their use of race in college admissions in a blatant attack on affirmative action practices that are essential for higher education to exist as we know it.
On May 17, 1954, the United States Supreme Court ruled in the landmark case Brown v. Board of Education that racial discrimination within education was unconstitutional. This was a critical decision and a large step forward for civil rights in the U.S. but in no way solved all prejudice in education.
In order to combat discrimination, schools, particularly colleges, began using a technique known as affirmative action to promote diversity and, in a way, make up for past grievances they may have committed.
Racial quotas and other less direct methods have been used by institutions of higher education to promote diversity. Recently, the notion of Affirmative Action has come under fire as the group Students for Fair Admissions (SFFA) has sued Harvard University, citing discrimination against Asian applicants and pressing for the removal of race in college admissions.
This lawsuit and attack on Affirmative Action can have drastic implications in various spheres of everyday American life.
In 1973, the Supreme Court ruled against the use of racial quotas in the admissions process in a move against affirmative action. This allowed one to argue that the use of affirmative action and race in admissions violated the equal protection clause in the constitution.
However, race and ethnicity, along with other factors, should be used in college admissions, not to put unworthy students in, but to address inequity for the benefit of society.
The University of California at Berkeley found that an increase in school diversity was followed by a jump in academic performance, life expectancy, and income, not only for minority students but for the overall student population as a whole.
If ethnicity is taken out as a factor for college admissions, it will have drastic implications with stifling repercussions. Just take a look at Caltech, which only looks at test scores for admissions, and in 2016, had an undergraduate class size of 961 with only 14 black students.
Because primary education in America remains extremely segregated, minority students are often put at a disadvantage in terms of resources, making affirmative action so important. Due to this discrimination, minority students simply don't have resources like private tutoring that boost test scores.
Even if the plaintiffs win their lawsuit against Harvard College (the university's undergraduate liberal arts school), I predict that they will not exactly be pleased by the eventual, and long-term outcome, due to one primary reason: legacy admissions.
When Harvard released its admissions tactics, it was discovered that if an applicant's parent attended the college, their chance of getting in jumped from about 6 percent to around 33 percent.
This only solidifies the necessity that affirmative action must be a tool used in college admissions. It is the last wall between already selective schools that are strikingly non-diverse and a student body consisting of wealthy kids whose parents happened to get in.
All of this together makes affirmative action so important. Due to institutional segregation in schools, minority students are put at a stifling disadvantage in education. The end of affirmative action would be socially detrimental and create a larger wealth gap in college.
About the Contributor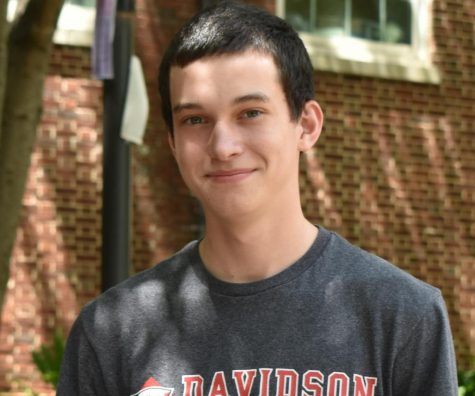 George Lefkowicz, News Managing Editor
George is in his fourth year of the journalism pathway and has been a Southerner editor for three years now. Along with spending long hours at late nights,...
Leave a Comment
Affirmative action is not the best path to diversity
Diversity means more than just race. Even though affirmative action — giving special consideration to minority college applicants — is useful for creating more racial diversity in historically white-dominated universities, it doesn't specifically provide any assistance to lower-income students, which only feeds into elite schools' ivory tower of affluence. Even though more minority students are being admitted to these universities, many of them still come from wealthy backgrounds like their peers.
To achieve true diversity, schools should replace race-based affirmative action with a system that looks at socioeconomic status instead, which will result in more diversity in every way, including racially, without excluding students from poor backgrounds.
Students from affluent families are at an advantage in admissions, regardless of their race, especially as tuition gets higher and competition gets stiffer. Schools in rich neighborhoods usually have better educational resources; for example, the Brookings Institution reported that high-income students were between 3 and 9 times more likely to have teachers educated at top colleges, compared to low-income students. This disconnect extends into course offerings and extracurricular activities. This is only the tip of the iceberg; lower-income students may also face barriers in transportation, home life, and employment. Lots of poor students excel anyway, but the cards are certainly stacked against them.
According to the Brookings Institution, lower-income students are significantly less likely to apply to top colleges than their wealthy counterparts, even if they are just as high-achieving, have equal grades and test scores and qualify for generous financial aid. The effects of this are evident nationwide. At Harvard, for example, the median family income was $168,000 in 2017, more than three times the national average, while Brown University, another Ivy League school, had a median income of $204,200. The rest of the Ivies fell in similar ranges, as did many other top schools. Even though these schools have seen an increase in racial diversity in the past few decades, their socioeconomic homogeneity persists.
Affirmative action is a well-meaning process, but it approaches the diversity problem incorrectly. On a large scale, African Americans and other minorities still face an immense amount of discrimination regardless of their economic background, from microaggressions — subtle comments or actions with prejudicial undertones — all the way to police brutality. Even so, affirmative action does not recognize any difference between a black student raised in affluence and a black student raised in poverty. In most cases, the obstacles people face in their lives are influenced more by their socioeconomic status than their race. This is not to discount all the barriers faced by minorities, but rather to highlight the drastic differences between an affluent upbringing and an impoverished one.
Adjusting admissions to account for socioeconomic status would likely increase colleges' racial diversity just as affirmative action does. It's no secret that our nation's upper class is primarily white, so an influx of middle and lower-income students would lead to a natural increase in campus diversity, as these students are more likely to be minorities. That being said, colleges must also focus on offering more comprehensive financial aid, as steep tuitions can drive poorer students away before they even apply.
All in all, affirmative action is not the best method of increasing diversity at prestigious universities. Adjusting admissions for socioeconomic status instead could have the same effect on racial diversity without excluding thousands of middle and lower-income students from the opportunity of a high-quality college education.
Leave a Comment