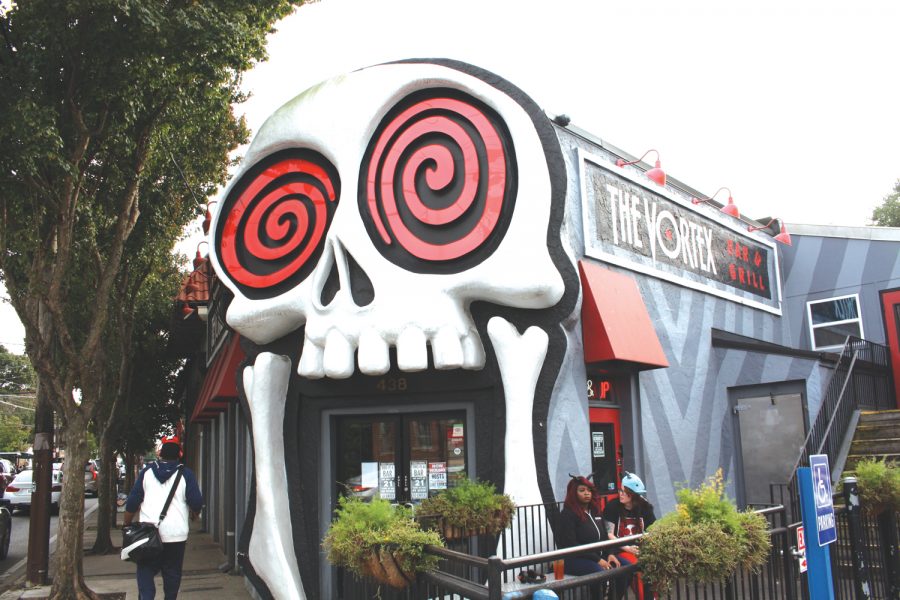 The turn of the 90s
Nora Hill is a 1996 Grady graduate and remembers Little Five Points as a popular hangout spot. However, the Little Five Points that Hill knew in high school is much different from the one here today. Since the 90s, some of the smaller businesses have been outcompeted by large companies and chains.
"It definitely changed as the Edgewood Shopping Center went up because it brought more commercialism to the area," Hill said.
Before Edgewood, Little Five Points was densely populated with local businesses and co-ops. Now, according to Hill, "a lot of the smaller local vendors are gone." But the changing scenery of Little Five Points throughout the years is not necessarily a bad thing.
"It's one of the few neighborhoods in Atlanta that I feel has a really authentic history," Hill said.
The culture of Little Five Points has also shifted since then. For example, the punk movement used to be prominent in the area, but it has steadily declined over the past two decades.
"You'd see more punks that hung out in the neighborhood, and it was somewhat of a thriving punk scene there," Hill said. "There still is, but it's not to the degree that it was in the 90's."