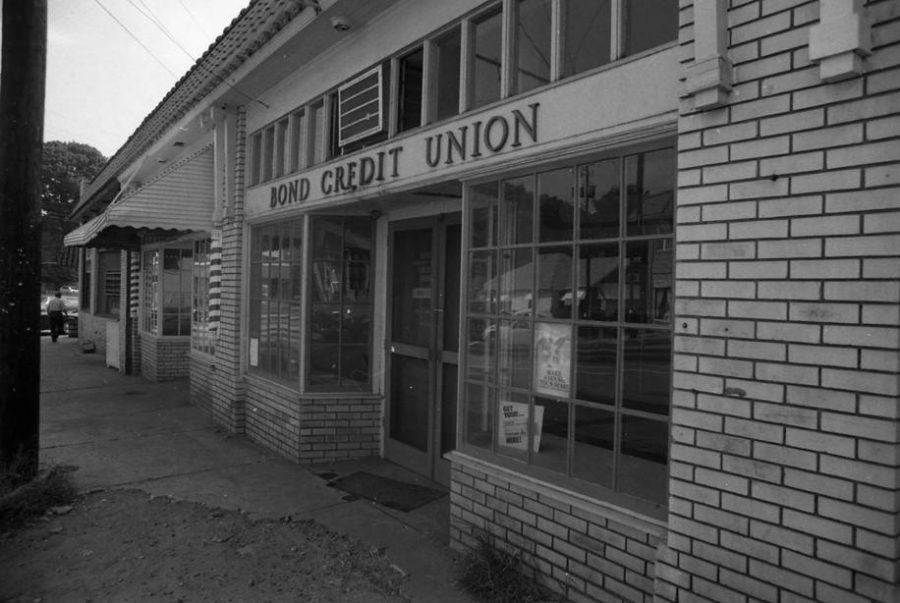 courtesy of the Atlanta Journal Constitution
A socioeconomic divide
As one of the first 10 people to buy property in Inman Park following the economic collapse of the area, Cramer couldn't get a loan on his house at first because the banks wouldn't lend to the neighborhood deemed too high a risk. This is known as "redlining", which in this case was illegal.
"We didn't have any furniture or money," said Cramer. "We just bought this house because it had big rooms, and we could have people sit on the floor and sing songs and have our meetings once a week."
Despite planning to move away after five or so years, the Cramers remain at their original address to this day. Cramer is among several individuals who have been involved in the Little Five Points community since the 1970's.
Bender began investing in property in the area in 1977 and feels he has witnessed the ups and downs of Little Five Points first hand.
"I'm one of the oldest guys around," Bender said. "We set that tone of being kind of counterculture and artistically experimental. It was as an activist that I became involved and moved to Candler Park."
Bender's first investment was in the Little Five Points Pub, which now houses Little 5 Corner Tavern. This led to his involvement in a number of investment groups which manage most of the commercial properties in the neighborhood.
"People have the impression that I have a major ownership simply because I've been involved in a lot of different things, and I helped set them up, but we didn't have a lot of money to invest," Bender said.
Not only did the 1970's bring experimental fashion and culture, it also brought a troubling drug problem. Tenth Street in nearby Midtown, which borders Grady to the west, was notorious for being a drug-ridden area.
"That's where the big drug culture took place and where my wife got started in working with kids in Atlanta," Cramer said. "She would take off for lunch and take her station wagon down to the 10th Street area and would ferry kids who had overdosed on drugs down to Grady hospital."
Cramer recalls how people would come from surrounding areas to witness what was happening on the sidewalks of 10th Street.
"People were coming from Cobb and Gwinnett and driving down the street with their window rolled up and their doors locked taking pictures," Cramer said. "Now the question is, what do you feel like if you're on the sidewalk watching them do that."