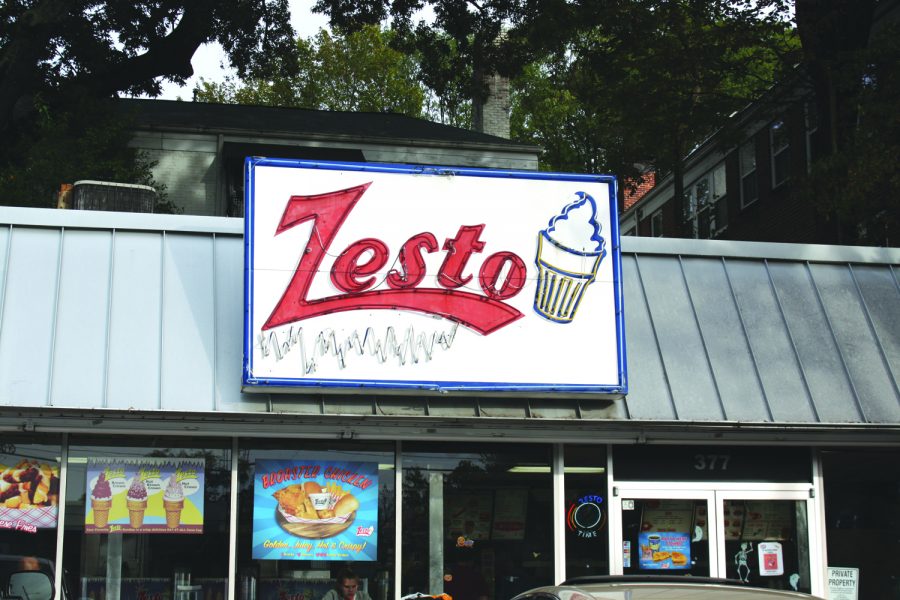 A historical perspective
Now home to crystal shops, dispensaries, record stores and vintage retail, Little Five Points once served as the classic commercial district for the surrounding area, complete with a bank, churches and a grocery store.
This all changed in the 1960's, as the desegregation of schools brought on by the Civil Rights Movement led many wealthy white families to move to the surrounding suburbs. This left behind blue collar workers, elderly couples who could not afford to move and families on disability and welfare.
"White flight hit intown residential neighborhoods like Inman Park and Candler Park hard and, in turn, sucked the cash flow out of Little Five Points," wrote author Robert Hartle Jr. in his book "The Highs and Lows of Little Five: a History of Little Five Points". According to Hartle, nearly half of Atlanta's white population left in the 1970's.
Cramer moved to Atlanta in 1970 and immediately became involved with Young Life, a parachurch ministry "introducing adolescents to Jesus Christ and helping them grow in their faith," according to the ministry's mission statement.
He became an employee of the Dekalb County Juvenile Court and worked with students and dropouts from Bass High School, which is now Bass Lofts on Euclid Avenue.
"I've been involved with that community very intimately for 48 years," Cramer said. "From my perspective as someone in their 20s, Little Five Points was made up of businesses and administrators who were really insensitive to the needs of the youth that lived in the community. They were very concerned with the survival of their own businesses."
Cramer converted a vacant property that now houses Coyote Trading Co. into a recreation center called Broken Wall as part of his work with troubled youth through Young Life.
"It was sort of a play on kids' lives and the fact that the whole neighborhood was in disrepair," Cramer said. "Everyone had broken walls. You had to break down the walls between people but at the same time you had to repair walls that were falling down."
As a 24-year-old with dreams of reform, Cramer remembers giving more effort than his peers to connect with the youth he was working with during his time with the detention center for juvenile court.
"I was being accused by all the older men of being too well-educated," Cramer said. "They said I was overqualified for the job, and so I tended to be way too liberal and easy on the kids. 'They don't need to be reformed, they need to be punished.' It's the whole message we are getting from Washington these days."
Cramer was banned from Bass High School's grounds after he angered the school board with his unfiltered opinions, so he and his wife, Ann, bought their house a block from Little Five Points to have a place to meet with the kids.
"As your young radical self, you think, 'I'm changing the the world,'" Cramer said "But you don't think about 'am I building the relationships and using the political tactics' that you need to really get what you need."