Audience rises to its feet for 'Uprising' as play takes a humble bow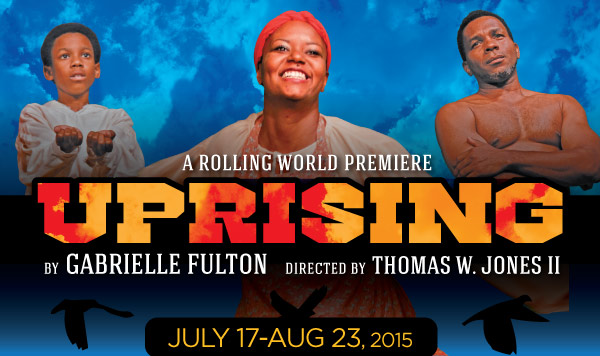 The Southerner
August 23, 2015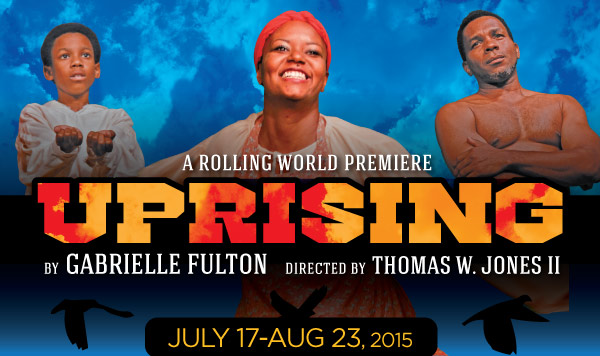 By Isabel Olson
Uprising had its world premiere at the Horizon Theatre this July. The show, which finishes its run tonight, was written by Grady alum Gabrielle Fulton. Fulton has dedicated her  post-graduation years to theater and film; her most recent project has been in the works for quite some time.
"I've lived with this play for almost seven years," Fulton said.
Though this may seem like a long time, it's the creative process that keeps Fulton going.
"Theater, it's the playwright's world," she said. "These people are lending themselves and their imaginations to the realization of your work. Everybody's talking about something that's just been in your head for the longest time."
A tale of love, loss and repercussions that questions what freedom really is has brewed in Fulton's head.
Uprising tells the tale of Ossie, a runaway slave, who attempts to gather support for an uprising after the failed raid of Harper's Ferry. When he stumbles across a plantation, he meets Sal, who falls fast in love with him and the idea of escape. Trouble arises when her son is taken by the plantation owner causing her to choose between her love and freeing herself and her son.
This play is not a cry for African American rights or abolitionism; it is a stimulating view on their hardships and struggles. While the show voices the harrows of African American life in the antebellum period, it also depicts the bonds that formed among slaves and, occasionally, even their owners.
It is very ambitious for a playwright to seek to transport an audience back in time.  The play's constantly changing backdrops, made it almost impossible to believe it was 1859. Whenever an image began to connect with the storyline, another cotton field or seemingly random picture suddenly appeared, drawing your attention away from the performance.
The second act of demanded more attention from the audience. The story grew in intensity with fewer opportunities to breathe and catch up with the plot. The characters' physical locations in the states also became more difficult to discern.
The world premiere had its expected faults and flaws, but the show holds its own and is already set to show in Alexandria, Va. at MetroStage. By bringing both haunting history as well as lively ethnic dances, songs, and traditions, the play makes transports the audience into the slave culture depicted. By drawing attention to the restraints we practice in our own lives, Uprising will make you question our nation's past, as well as its future.