It's no coincidence: Women, not Men, starts off with a 'W'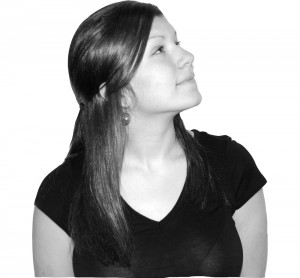 The Southerner
February 3, 2012
Hang on for a minute...we're trying to find some more stories you might like.
By Lauren Harper
Watching women try to play sports is funny, right? Not to me. Men are better at sports than women in all cases, right? Not in my opinion. Men should get paid more for sports careers, shouldn't they? Absolutely not.
As a female athlete, I can recall many times when a male has made a sarcastic comment toward me about how pointless women's sports are. They have ranged from "Why are you watching women's soccer?" to "Women suck at sports. Why waste your time?" To all the naysayers out there, here's why.
I "waste my time" because I care. Just like all of you macho men, I get a thrill, a distinct high, when I am on the field. I love the feeling of success. I love being committed to something. Just like most athletes, both male and female, I always strive to be better.
Let's look back on the last few World Cups. The U.S. men's team has not placed in the top three since 1930. 1930, everyone. The women are a lot more impressive, to say the least. They won the World Cup title in both 1991 and 1999. They were runners-up in 2011 and placed third in 1995, 2003 and 2007. I don't believe I need to make any more comparisons.
Despite the consistent success of the U.S. women's soccer team, the men still get all the fame, all the attention. Landon Donovan jerseys will continue to be yanked off shelves while Hope Solo's collect dust, and the MLS will continue to get more views than the Women's Professional Soccer League.
In fact, most of the athletes from the 2011 women's World Cup will be forgotten in the next few years. Of course, everyone will remember Hope Solo and Abby Wambach. But what about Alex Morgan and Megan Rapinoe? They deserve just as much credit. They scored the goals that propelled the team to the finals.
Even my high school produces similar statistics and receives the same results. In the past three years I have been playing on the varsity soccer team, the boys team has always had a losing record. The girls have not. Our top scorer racked up 21 goals her freshman year. The boys' top three scorers didn't produce that many goals in two seasons, let alone during their freshman year.
After all our hard work and dedication, we still look up at the stands and see people arrive at the end of the girls varsity soccer games, preparing to see the boys play. Why is that? Why don't we command the same respect? Sure, we are slower than boys. That's scientific fact. Sure, our footwork may not match up to the professionals. Who cares? We should be getting the same support from our classmates and community as the boys do.
People can laugh all they want about the idea of women's sports being serious. They should just know that, after the results of both the next men's and women's Federation Internationale de Football Association World Cups, I will be laughing right back at them.