Alum's road from GNN to NBC leads to twin Emmies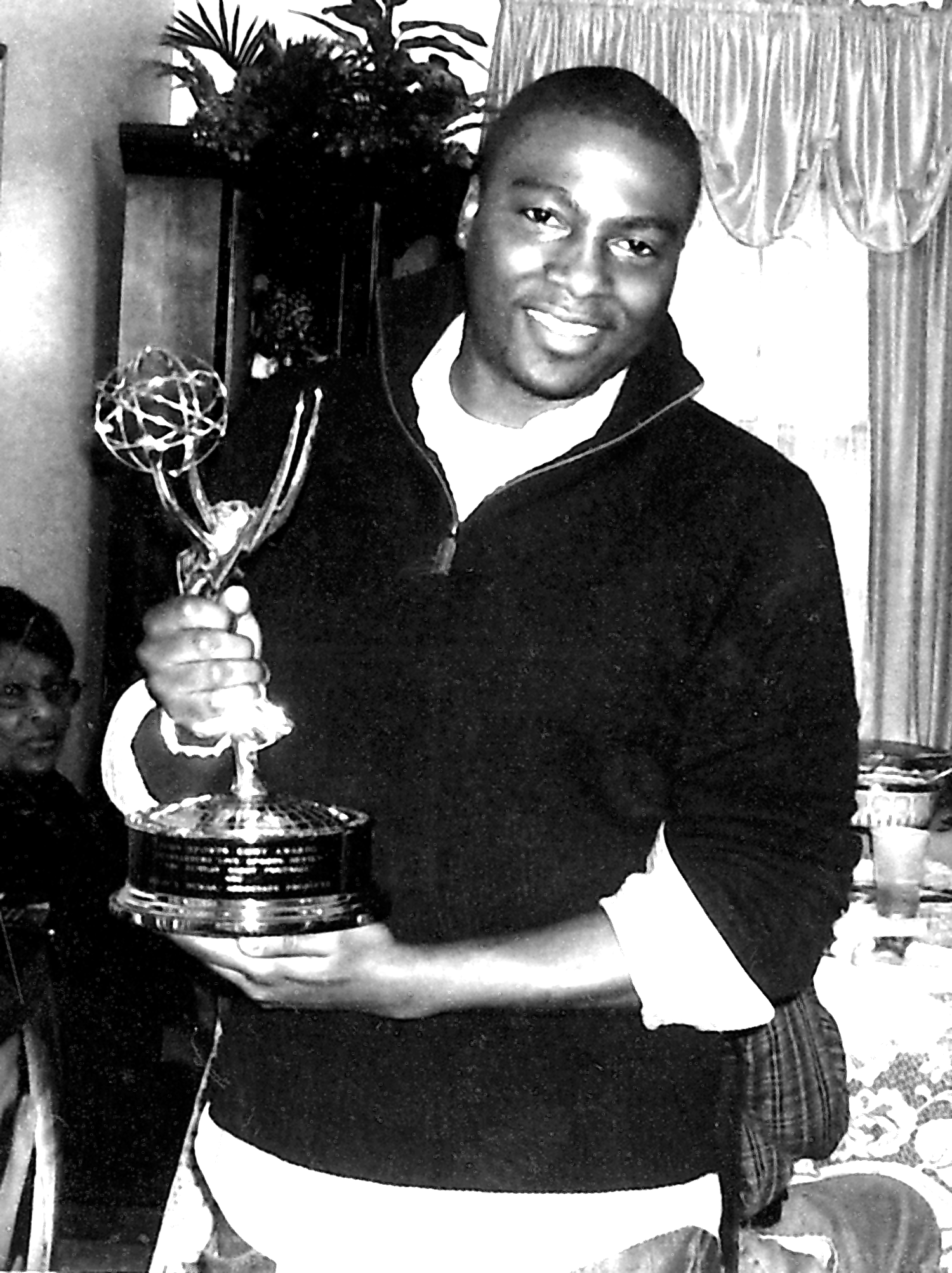 The Southerner
March 12, 2012
Hang on for a minute...we're trying to find some more stories you might like.
By Kenny Cochran
When Bryan Dumas arrived at Grady as a freshman in 1999, he had his heart set on journalism. Like many students in the Communications Magnet Program, he wanted to be involved with broadcast journalism. He aspired to be on the staff of the Grady News Network (GNN) and excel in high school like everyone around him. Upon graduation, he planned on pursuing a career in media. Du- mas, however, did not expect to become a two-time Emmy Award winning journalist by the time he was 26.
On April 27, 2009, Dumas earned an Emmy as part of the broadcast team that produced NBC Sunday Night Football, which was named "Outstanding Live Sports Series." The following year, Dumas earned a second Emmy as an associate producer working on NBC's cover- age of Super Bowl XLIII, which was named "Outstanding Sports Special."
Dumas described winning an Emmy as humbling. For him, it is a representation and reminder of his hard work and the tiresome hours he spent working.
"Winning felt so surreal," Dumas said. "It never seemed like something I could attain. [My Emmy] makes bad days good and good days even better."
Dumas matriculated from working as a GNN technician to attending Syracuse University, later producing videos as an associate producer for NBC. With NBC Sports, he worked with famous figures like Jerome Bettis and Bob Costas.
"It all started at Grady," Dumas said. "Without Grady I wouldn't have made it to Syracuse. Without Syracuse I wouldn't have MSNBC. Without MSNBC I would not have an Emmy."
Dumas attributed his start as a journalist to Grady. He remembers it as diverse and close- knit. Dumas said that Grady prepared him in ways that he could not imagine.
"It was broadcast from day one really," Du- mas said. "GNN was the coolest [emphasis]. I got involved and I loved it." Dumas explained that GNN attracted his attention because it seemed to be the most hands-on emphasis. He added that he was interested in public speaking and the visual side of things, which made GNN the best fit for him.
"Once I got involved, I loved it, and I knew it was something I wanted to do," Dumas said.
As a freshman and sophomore, Dumas had the privilege of serving as a paid intern at Turner Broadcasting and on the local PBS show Mindbusters, where he worked behind the scenes with the cameras. Dumas said that GNN gave him the opportunity to work as technician for the show.
After his experience with TBS, he knew he wanted to pursue a career in broad- casting. Dumas credits GNN for giving him the experience and skill necessary to enter the competitive world of journalism.
"[Dumas] was self-driven and self-directed," GNN adviser Thaddeus Roberts said. "I never had to tell him what to do because he was already doing it."
Roberts taught Dumas in his junior and senior years and still recalls the "finished touch" to his final work product. Former U.S. history teacher Dave Winter
specifically remembers Dumas being a charismatic person who was considerate of others.
"He was the kind of person that if you were working with or for him, you would want to do great things," Winter said. "He was really good at dealing with people."
In his senior year he sent Syracuse a promotional tape of his work from GNN, which he felt helped him get accepted into Syracuse's competitive communications program.
"GNN put me a world ahead," Dumas said. "[It] helped me get a leg up."
Dumas was a host on Syracuse's radio and television stations, and said the communications program gave him the exposure he need- ed to make it to the next level.
"Syracuse was Grady on steroids," Dumas said. "It has the largest student-run TV station, and I was
all over the place." Roberts added that Dumas stood out because he was professional with his peers and adults and understands why Dumas won two Emmies. "Sports always has been his area of specialty," Roberts said.
"He did all the sports stuff." Dumas said that his work used to consume his life. He would often spend 13 hours at a time at work and would work while others slept. His average workday included him arriving at work at 11 a.m. to prepare for a 1 p.m. game then an 8 p.m. game. He would then send out game tapes and highlights and often would not leave
NBC Sports until 1 a.m. When he is having a bad day at work, he said
he comes home to his couch and looks at his Emmy and it keeps him going.
"I try to get the most out of each day," Dumas said. "Each day I am motivated by doing better. I want to go to sleep each night knowing I did my best."