The cluster
September 26, 2022
Midtown is not the only school implementing new safety protocols. Schools in the Midtown Cluster have also begun to increase security measures. 
Howard Middle School, which replaced Inman to start the 2020-2021 school year, has utilized metal detectors for years, however, with the recent increase in school shootings, the intensity of safety checks has increased. Now, similar to Midtown's protocols, instead of allowing students to enter through whichever entrance they choose, students are ushered through one entrance and taken through metal detectors. 
Howard parent and PTO officer Katie Ludlam believes that security measures such as the use of clear backpacks and metal detectors may not actually be preventive. Instead, Ludlam thinks students should try to be more communicative about what they see and witness. 
"I feel like the studies have shown that really the only thing that really prevents or helps keep students safe is word of mouth," Ludlam said. "The truth of the matter is, if someone wants to bring something into the building, they're going to find a way to bring it in."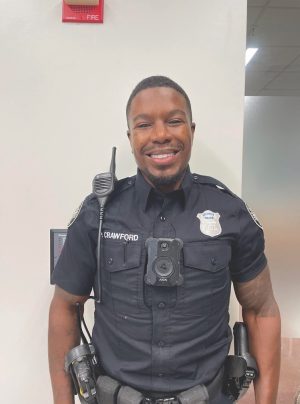 At Howard, clear backpacks are encouraged, but not required. The use of clear backpacks increases apprehension because of privacy concerns, especially with female students. 
"Feminine hygiene is coming into play. You have 11 and 12-year-old girls who are just coming into their womanhood," Ludlam said. "It's still a very sensitive issue with a lot of them, to put them in such a vulnerable position where they would feel uncomfortable."
In addition to this concern, both Ludlam and Howard eighth grader Karin Tian wonder how effective the clear backpack idea is. 
"I feel like if they are gonna check our backpacks, they need to at least do it properly," Tian said. "Depending on the teacher who checks them, some teachers don't even look inside; they just touch the backpack, which isn't really effective."
Tian approaches the potential implementation of a clear backpack policy similarly to Ludlam.
"I don't really want people seeing what's inside my bag because if I had something valuable in it or something, they would be able to see," Tian said. 
Although some question a portion of these new protocols as to whether they are truly effective, other new protocols, like increased security in terms of visitor policies, make Howard's visitors feel safe. 
"The visitor policy and access has been addressed so visitors will check in and go through metal detectors, as well," Ludlam said. "As well as the office doors are locked and there is no access to the school from the office without a key card; the office acts as a vestibule." 
While Howard has obvious safety protocols, elementary schools such as Mary Lin also take steps to ensure safety that might not be as obvious as looming metal detectors. 
"Security-wise, I know that you have to be buzzed in at the main entrance," Mary Lin PTA President Deanne Uroic said. "And once you're there, if you're a visitor, you have to check in at the front desk with your ID and get a printed badge that has your face on it and you have to wear that sticker if you're going to be visiting." 
Safety concerns in elementary schools have become especially prevalent in the wake of the shooting at Robb Elementary School in Uvalde, Texas, where a gunman killed 22 people (including himself) and injured 18.
"I know elementary school is a really fun age, but we are definitely living in different times than we did when I grew up, or even when my son grew up," Uroic said. "But in general, I feel like Mary Lin has a great, very small community, and I feel like it's a really tight-knit community. All the parents walk their kids to school, you know, everybody's looking out for everybody."
Going forward, concerns may remain high.
"We never get that far away from headlines that remind us of the dangers that exist in the larger world," Sullivan said. "Whenever something happens at a school, that kind of, again, brings it [safety] to the forefront for all of us."