Future protocols
September 26, 2022
APS is also looking into further security measures. One proposal would require all APS students to use a clear or mesh backpack at school. Currently, each school can make decisions on such policies independently. At the start of the school year, several high schools in APS made the site-based decisions to implement safety policy for clear or mesh backpacks, including Mays, Washington and Maynard Jackson.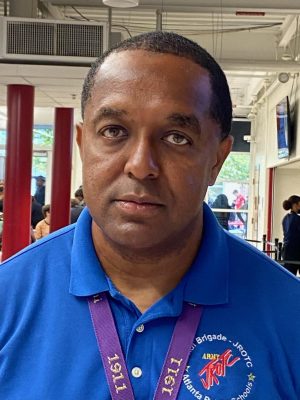 Applin believes backpack requirements could function as a complement to existing security measures.
"This must be in conjunction with other parts of the layered approach to dealing with safety [and] security in the district," Applin said. "For example, it would significantly help screening in the morning and create a quicker process for all students."
However, some community members think implementing a backpack requirement would be difficult for families.
"It's more an annoyance for families and students that they have to buy a certain type of backpack and cater to their system, especially if they cannot find big enough and sturdy enough clear backpacks," Heather Hallet, mother of a Midtown senior, said.
There are also other concerns about potential backpack policies.
"I am hearing from some school members that backpacks are not only not ineffective, but they have a negative impact on school culture," said Paula Kupersmith, president of Atlanta Council of PTAs. "Many families report being concerned about their Black sons and daughters being targeted. There are other schools that I have heard from that the kids are scared about safety and like to see proof that we are listening and making an impact."
Dr. Bockman, who is also a Midtown parent, is satisfied with the current protocols.
"If I felt as a parent or principal that something more needed to be done, that was able to be done in a school environment, I would do it," Dr. Bockman said. "I really do feel comfortable."