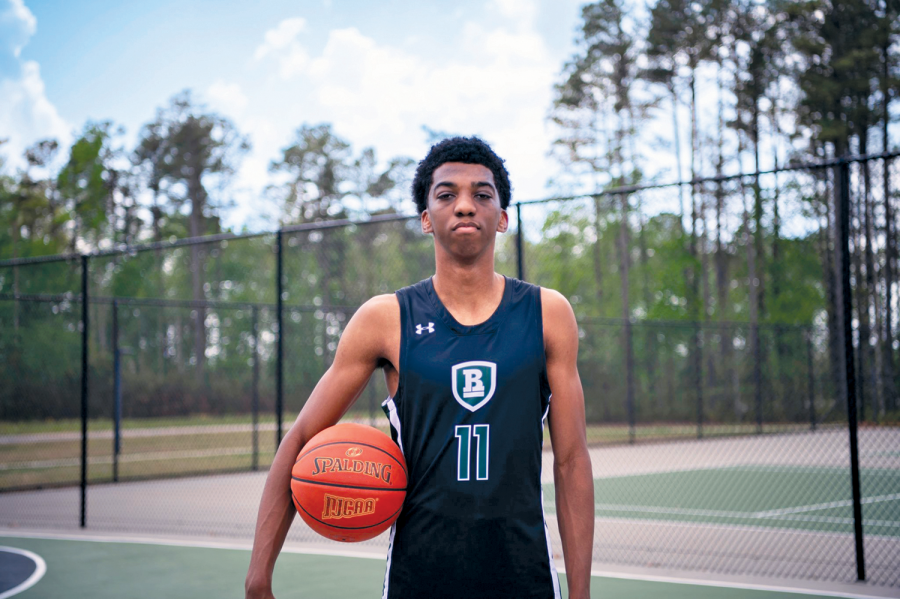 Courtesy of Autrey Barnes
Senior Autrey Barnes has committed to Richard Bland College of William & Mary in Petersburg, VA. to play basketball for the next four years. Barnes achieved this despite having a season-ending injury his sophomore year.
"It was actually the last game of tryouts," Barnes said. "We had about 10 minutes left. I was going for a lob, and somebody came under me, and I fell on my arm and broke it. That was devastating."
Combined with the Covid-19 pandemic, Barnes' injury stunted his performance.
"For sophomores, that's like a big year of development," Barnes said. "For me to miss that year, it took a toll on me, and then, also, Covid hit. So, with already being behind… I had to put in way more work to get noticed by coaches."
Barnes attributes his success in his college recruitment process to his efforts during his senior year.
"The topping on the cake [for my recruitment process was], basically just knowing what type of player I am and just continuing to work," Barnes said. "I knew at some point it was gonna pay off … some instances, it feels like you're being overlooked and are underrated. But if you put in the work, you're going to eventually be noticed by somebody." 
After participating in athletic recruitment, Barnes believes that self-confidence is key to a favorable outcome.
"Don't compare yourself to other players," Barnes said. "I know everybody wants to be that ranked guy, but everybody has their own path. Just be yourself. Just keep working — don't try to win the race, but run your own race."