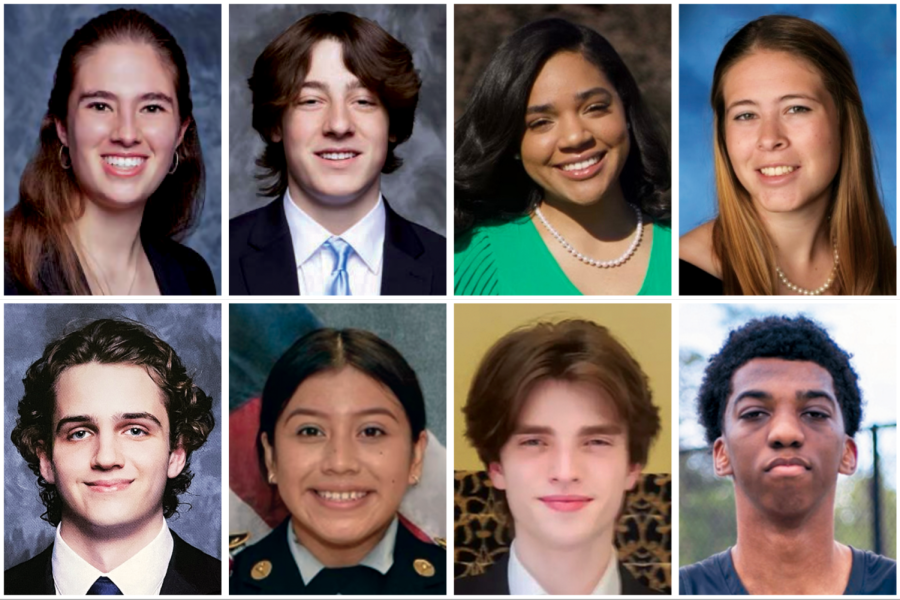 Atlanta Public Schools, Courtesy of Aaliyah Rapping, Zephy Schroeder, Perla Rodrigues, Jonathan Fuller and Autrey Barnes
The Class of 2022 started its freshman year at Grady High School but will be the first graduating class of Midtown High School. Through four years, the Class of 2022 has been through a lot of changes with the school. While virtual learning and a new building are experiences that shaped the 2022 seniors' high school experience, it is the name change that will be reflected in their diploma. 
"It's weird," senior Evelyn Lowry said. "It's like we started at Grady, and now we are leaving Midtown. I think it's really cool that we have been able to witness the start of progress at the school."
Seniors Daniela Restrepo and Harper Halloran are editors of the yearbook, the Orator, and were excited to make the first edition of the yearbook under the name Midtown.
"It's so cool to have a new type of community surrounding the school," Restrepo said. "We got to make the first ever Midtown yearbook this year." 
Some people feel that though the name has changed, being a student at the school has largely stayed the same. 
"It doesn't feel different at all than Grady, honestly," senior Alaya Foote said. "There are a lot of things that haven't changed. We're still the same. It still feels like I'm graduating from Grady. I still have a senior ring that says Grady on it."